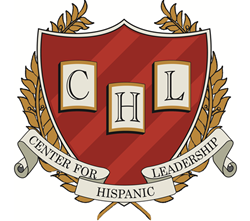 It's now time for Hispanic professionals to be discovered as leaders while elevating their performance capabilities and enabling their unique talents more rapidly.
Irvine, CA (PRWEB) September 16, 2014
On the cusp of Hispanic Heritage Month, the Center for Hispanic Leadership (CHL) is giving away – from September 15th to October 15th – its highly-popular ebook, Awakening the Latino Factor, and as a bonus it's also providing free access to the Leverage Your Hispanic Heritage course from their online training platform, Hispanic Leadership Academy – a $100 value per user. CHL estimates the giveaway to exceed $100,000 in content value.
"It's now time for Hispanic professionals to be discovered as leaders while elevating their performance capabilities and enabling their unique talents more rapidly," explains Glenn_Llopis, CHL CEO/Founder, Forbes business leadership contributing writer, and highly sought-after keynote speaker. "These tools are just the first step for professionals to unlock their full and true potentials."
Since 2007, CHL has successfully helped thousands of Latino professionals to accelerate their advancement in the workplace by offering their flagship workshop program Discover Your Hispanic Leadership Impact and Influence across the country as well as their video-based online training platform, Hispanic Leadership Academy (HLA).
Fueled by a team of cutting-edge tech-savvy professionals at LightSpeed VT, a CHL partner, HLA is the epitome of an all-in-one interactive virtual training solution that maximizes content delivery and training effectiveness while automating accountability. "We are champions for the advancement of Hispanic professionals and the increasingly important role that different perspectives and mindsets play in the development of future leaders," says Brad Lea, CEO of LightSpeed VT, whose clients include motivational speaker Tony Robbins and corporations such as GM and NBC. "For Hispanic professionals who are serious about discovering their full potential as leaders, HLA is the ultimate virtual interactive training and communications platform - hands down."
When it comes to the participant experience, one recent CHL program graduate said it best, "One word comes to mind when describing my experience with CHL - 'Transformational.'"
According to CHL research, across all industries, Hispanics are eager to embrace their cultural values as a means to awaken their full potential. Additionally, they are extremely interested in learning how to educate their non-Hispanic colleagues about the Hispanic culture and how it shapes the identity of Latinos. Through it cultural characteristics framework, CHL has proven successfully that when Hispanics fully leverage their cultural values, they ultimately become more successful because they enable the natural ways they think, act, and innovate to lead more effectively and authentically.
Since Hispanics will comprise 18 percent of the labor force by 2018, organizations, corporations, and universities will need to better prepare Hispanics with culturally-relevant education and training in order to increase the talent pipeline of Hispanic employees. Major corporations, that have sent their high-potential Hispanic employees through the in-person and online trainings, have witnessed first-hand the ROI from workshop graduates. According to CHL post evaluations, corporations report that Hispanic employee workplace engagement increased by more than 70 percent and that Hispanic employee retention rates increased by 69 percent post workshop.
Additionally, CHL research indicates that companies can most profitably serve the Hispanic market segment through their own Hispanic leaders who understand the culturally nuances required to earn long-term, authentic relationships with the Hispanic customer. "Hispanics are eager for brands and employers to empower their cultural relevancy," adds Llopis, who was recently name one of the top 20 influential writers at Forbes. "Hispanics will give their loyalty to those employers that invest in a relationship that is authentic. The same holds true for Hispanic consumers when it comes to products and services."
For more information about this offer or CHL programs, please contact Annette Prieto, VP of Client Relations, at APrieto(at)centerforhispanicleadership(dot)com or at 949-387-2609.
About Center for Hispanic Leadership
CHL is a nationally recognized thought-leadership, human capital, and business strategy consulting firm whose product and service offerings for Fortune 500 and 1000 clients as well as entrepreneurs include leadership and talent development, cultural competency, career advancement, marketing to Hispanic consumers, business strategy and modeling, and workplace culture transformation.
CHL's extensive library of culturally-relevant content includes published books, ebooks, whitepapers, blogs, etc. that has been featured on hundreds of trade publications, online magazines and nationally syndicated television and radio shows. CHL clients represent best-in-class organizations across multiple industries. For more information, please visit http://www.CenterforHispanicLeadership.com.