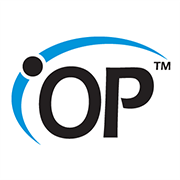 This acquisition enhances our ability to scale our rapidly growing OP Cloud offering with a pure web experience. Its broader base will enhance our company for future growth as the EHR market matures
Horsham, PA (PRWEB) September 23, 2014
Office Practicum, a leading provider of electronic health records software (EHR) for the specialty of pediatric medicine, is pleased to announce that it has acquired the assets of Workflow.com, including their web-based multi-specialty EHR and Practice Management software.
Office Practicum has a long tradition of providing innovative solutions to pediatricians and is excited to extend that experience to additional doctors with the Workflow.com platform. The combined company will have over 175 employees serving more than 3,000 providers and 750 practices in a wide range of specialties.
"This acquisition enhances our ability to scale our rapidly growing OP Cloud offering with a pure web experience. Its broader base will enhance our company for future growth as the EHR market matures," stated Gregory Anderson, CEO of Office Practicum. "At the same time, we remain committed to our pediatric customers. As a result of this transaction, Office Practicum will extend our experience to the colleagues with whom our pediatric clients coordinate care."
"The complementary strengths of Office Practicum and Workflow.com will continue to deliver the best products to medical professionals over a wide range of specialties," stated Packy Hyland, former CEO of Workflow.com. "Office Practicum's experience in focusing on the pediatric market will carry over to the additional specialties that Workflow.com supports."
As Office Practicum moves from the first generation of EHRs to web-based technology, this strategic move allows Office Practicum to work toward what physicians really want from their systems, such as care episodes and care management. "It's exciting to have the opportunity to influence HIT development focused on improved usability and optimal patient care," stated Susan Kressly, MD, FAAP, Medical Director of Office Practicum. "Office Practicum has the talent, resources, solutions, and passion to thrive today and in the years ahead."
About Office Practicum
Office Practicum is the leading provider of electronic medical records and practice management systems for use in pediatric clinical settings. Since 1992, its innovative Office Practicum solution has been delivered to hundreds of medical practices in over 46 states and the Caribbean, ranging from solo providers to hospital-based clinics. The privately held company maintains primary offices in suburban Philadelphia, New York City, and central California. For more information visit http://www.officepracticum.com.
About Workflow.com
Workflow.com is an innovative software company that has created and supports complete solutions for ambulatory care, including electronic health records (EHR), practice management (PM), document imaging, patient scheduling, messaging, billing services and clinical workflow. For more information visit: http://www.workflow.com.