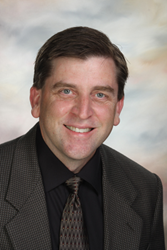 Jacksonville, FL (PRWEB) September 16, 2014
Dr. Walter Wood encourages all dental patients with sensitive teeth due to receding gums in Jacksonville, FL, to take control of their dental health during Self-Improvement Month this month. By offering the Pinhole Surgical Technique (PST™) as a quick and effective treatment option for gum recession, Dr. Wood makes it possible for patients to improve the appearance of their smiles in just one short appointment.
People develop gum recession due to a variety of causes, including brushing their teeth too vigorously, genetic predisposition, severe hormonal fluctuations, and periodontal disease. As the gums recede, they begin to expose a greater portion of the tooth's surface, which can diminish the attractiveness of the smile and can also lead to sensitive teeth. If patients in Jacksonville, FL do not treat their receding gums, they could potentially lose one or more teeth as the condition progresses.
Although receding gums cause discomfort and alter the appearance of the smile, many patients are afraid to have the condition treated because most treatment options are highly invasive and painful. Traditional gum recession treatment often requires that soft tissue be taken from the roof of the mouth and then grafted into the receded area of the gums. This process can take a significant amount of time and can cause the patient a great degree of discomfort. Additionally, patients who receive gum grafting procedures must allow plenty of time for the area to heal properly before they resume their regular eating habits.
Dr. Wood offers an alternative to traditional gum grafting procedures in the form of PST™. This procedure effectively reduces the appearance of receding gums without cutting into the gums or any other area of the mouth. The procedure is performed by creating a very small hole in the gum tissue, then maneuvering a tool inside of the hole to push the gums down over the receded area of the tooth. The entire procedure is quick, minimally painful, and effective.
All dental patients with receding gums in Jacksonville, FL, are urged to improve their appearance and minimize sensitive teeth during Self-Improvement Month by receiving the PST™ treatment from Dr. Wood.
About The Doctor
First Coast Periodontics, P.A. is a periodontal practice that has provided personalized dental care to patients in Jacksonville, Florida for over 25 years. Dr. Walter Wood received his undergraduate degree from Florida State University, graduated from the University of Florida Dental School, and completed his certificate in Periodontics from the University of North Carolina at Chapel Hill. Dr. Wood is part of one percent of dental professionals providing the LANAP® FDA cleared laser procedure for gum disease treatment. First Coast Periodontics is a practice limited to periodontics, including dental implants. To learn more about First Coast Periodontics and their dental services, please visit http://www.jacksonville-periodontist.com and call (904) 416-1436.