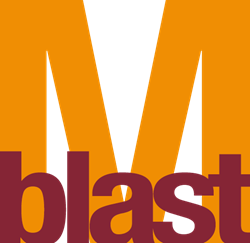 "Rather than rely on their rear-view mirror for insight or prediction, companies are now able to see, in the moment, what their customers and prospects are about to do," announced Mblast's CEO, Mark Hatch.
Cambridge, MA (PRWEB) September 17, 2014
Today Mblast introduces its digital lead discovery and scoring solution, in a Data as a Service format, designed to seamlessly integrate with a client's digital infrastructure.
Working with clients to define goals and refine queries, Mblast scans their universe, gathers profiles of a target audience to uncover potential customers with proprietary accuracy of intent and timing, and ranks them with a unique propensity score. Profiles are delivered to clients in comprehensible formats that integrate with existing CRM or promotional outreach systems. With this information, revolutionary in its precision and precise timing, clients are able to act quickly to manage challenges, and alert or secure customers before competitors realize these consumers are even in the market.
"Rather than rely on their rear-view mirror for insight or prediction, companies are now able to see, in the moment, what their customers and prospects are about to do," Mblast's CEO, Mark Hatch, announced this morning. "They can add our profiles to their company's existing marketing technology portfolio and processes, and in their tactical use, cut acquisition costs, improve cross-sell/up-sell and drastically reduce churn."
Four years in the making, observing social behavior and patenting ways to both recognize and reach targets at specific touch points, Mblast delivers access to actual people, defined by their own shared information, and revealed in a tightly held process of recognition, exposure and scoring. "There is simply nothing on the market to equal what Mblast is able to deliver with their multi-patented process of discovery," Hatch emphasizes.
Not data. A person. Scored in context and ready for outreach
After defining the field and establishing a set of insightful queries, Mblast filters and ranks each lead based on distinct, contextual buying signals:
Events
Individuals who are experiencing a life event are prime targets for particular solutions, products or offers from a company or brand.
Influential Sharing
Thought leaders who can cause others in their networks to consider a product or service are useful transmitters of messages and information.
Sentiments
Customers who have indicated satisfaction, dissatisfaction, or interest in products or services (our clients' or their competitors') are receptive to the right message, delivered the right way.
Intent
All of these elements add up to Intent, which we also score individually; because, not infrequently, folks come right out and tell the world that they're ready to buy or try a product or service.
Increased segmentation and directions for engagement
Along with their scores, Mblast's digital profiles typically include contact information, demographic and location data, social media accounts, and vitally, a list of the subject's digital content and most frequent topics.
Profiles provided by Mblast can be segmented in any number of ways, but as importantly, Mblast can direct clients to the most effective channels to reach each and every person profiled, and alert them to language or issues to embrace or avoid.
Additionally, Mblast can work with companies to develop and execute bespoke marketing programs, designed to achieve very specific business goals, including tailored campaigns placed in social channels and digital venues.
Mblast Overview
Mblast delivers ranked and vetted customers at precise moments of intent, decision-making, evaluation or life changes. Delivery is platform-agnostic and data seamlessly integrates with nearly unlimited platforms and dashboards – Salesforce, Marketo, Tableau and more. Additionally, we can steer our clients toward venues or channels where each of their targets may be most receptive to messages, and advise them about language or themes to include or avoid.
Far beyond mere numbers of followers, popularity or levels of activity, Mblast's patented process of collection and ranking conveys the power of these fully articulated individuals, including and most potently, their timely intent, as it directly applies to our clients' goals.
Mblast is headquartered in Cambridge, MA.
The right person, delivered at the moment of his decision-making.
Imagine what you could do with that.
Visit us at http://www.mblast.com or contact our director of sales, Eric Israel, at EIsrael@mblast.com