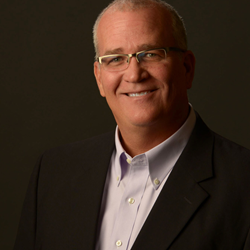 Hunt Valley, MD (PRWEB) September 17, 2014
WebbMason (http://www.webbmason.com), an integrated marketing solutions and services company headquartered in suburban Baltimore, added complete creative capabilities and media planning to form a full-service marketing agency. The company delivers integrated campaigns across mobile, interactive, broadcast, print and outdoor media. WebbMason Creative Services is led by Jon Guidera, Creative Director, who joins us as an award-winning advertising agency veteran. With more than 320 employees, WebbMason is among the largest advertising and marketing agencies in the Mid-Atlantic States and a significant presence in the Northeast.
"Jon is a brand catalyst. He created smart, original campaigns for top brands such as Toyota, Arby's, Johns Hopkins Hospital, Legg Mason Funds, Weinhard's Beer, ITT, DHHS, Calvert Mutual Funds, Blue Cross & Blue Shield of Maryland, Progressive Auto Insurance, Maryland State Fair, Sprint, The Baltimore Sun, and many more," said Anthony Abunassar, President, WebbMason Interactive Solutions. "Jon is equally skilled at building and inspiring creative teams. People want to work with him. Attracting and nourishing talent is critical to WebbMason and our clients."
Guidera's work has earned industry recognition multiple times, including ADDY® Awards from the American Advertising Federation.
"WebbMason is a model 21st century advertising and marketing firm," said Warner Mason, President, Co-Founder and Chairman of the Board of WebbMason. "We offer an uncommon mix of creative talent, enabling technologies and the ability to directly provide every component of an integrated campaign, from concept to execution and measurement."
WebbMason Creative Services supports client engagements through The Marketing Innovation Center™ @ WebbMason. Services include:

Market Research
Creative Strategy
Brand Identity
Media Planning
Content Marketing
Marketing Communications
Public Relations
Integrated Production
Technology (Campaign Management and Analytics)
About WebbMason
Founded in 1989, WebbMason is one of the fastest-growing integrated marketing solutions and services providers in the United States. The company helps marketers and operations professionals manage brand consistency, streamline processes and save money through a combination of industry expertise, technology innovation, and superior customer service. Solutions include distributed marketing management (WM MarketingBench™), online workflow management (WM Connect) and WebbMason Interactive, which provides website development, pURL design, search, email marketing, social media and data analytics. WebbMason has 20 sales offices and eight warehousing, distribution and fulfillment locations throughout the US. Learn more at http://www.webbmason.com.
Social media tags: @WebbMason, #IntegratedMarketing, #Marketing #Advertising
###