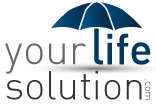 Chicago, IL (PRWEB) September 17, 2014
YourLifeSolution.com, a service which generates online life insurance quotes instantly, is today naming ING Reliastar as the best carrier for return of premium life insurance.
"Return of premium simply means that if the insured individual lives till the end of the policy's term they will be given all of their premiums back in one lump sum. ING Reliastar's term life insurance rates are generally quite good, but without question their return of premium life insurance rates are at the top of the list more 90% of the time. Just because you are getting all of your premiums back at the end of the term doesn't mean you should commit more funds than you have to into the policy," said Eric Smith, the founder and independent life insurance agent of YourLifeSolution.com.
YourLifeSolution.com's explanation and analysis of ING Reliastar's return of premium life insurance rates are published here:
http://yourlifesolution.com/lifeinsurancequotes/ing-reliastar-has-the-best-return-of-premium-life-insurance-rates-in-most-cases/
YourLifeSolution.com encourages all readers of this release to view their own instant life insurance rates today. Information can also be obtained by phone at 888.374.2764.