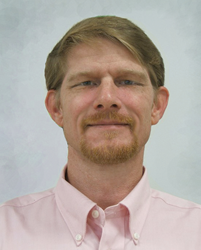 Implementing Lean will improve cash flow, reduce process lead time, improve processes and impact a company's bottom line.
Celebration, FL (PRWEB) September 18, 2014
How can business owners improve quality, cost, lead time and customer service to successfully compete in the marketplace? Implementation of high-performance Lean methods and technologies have demonstrated improved profits, strengthened competitiveness and expanded growth.
Lean manufacturing is the foundation supporting continuous improvement in world-class enterprises. Typical benefits companies can expect by adopting Lean include up to:
30% productivity increase
90% work-in-process reduction
50% space utilization reduction
85% quality improvement and
90% lead time reduction
Industry analysts agree that for Lean to succeed there must be leadership that is committed to creating an enterprise-wide environment where every employee is engaged in Lean thinking, problem-solving and continuous improvement. Referred to as creating a Lean Culture, the Lean implementation plan or roadmap requires that leadership and the workforce effectively commit to these key principles: Workforce development through education and training, and workforce empowerment to achieve continuous improvement and carry out performance monitoring and sustainment.
To help companies interested in Lean training, FLMEP is offering a no-cost live webinar on Tuesday, September 23, 2014 at 3pm, "Lean Manufacturing: Doing More With Less."
FLMEP webinar instructor Larry Meadows will offer an overview of Lean principles that will reduce process lead time, reduce set-up time, greatly improve throughput and asset utilization, reduce work-in-process, open capacity for future growth opportunities and improve cash flow and bottom line.
There is no charge to participate in this live 60-minute webinar; attendees are asked to register in advance here: [https://cysalesteam.com/flmep
As a non-profit, Florida MEP is staffed with Lean experts who have decades of experience in taking a company systematically from its current state of operations to a dramatically improved future state – a Lean enterprise. FLMEP project managers will help create a plan to achieve Lean in the organization, providing the tactical roadmap for project structure and sequence of tasks as well as defining the objectives, metrics, assumptions and constraints for the project.
Florida MEP (FLMEP) helps manufacturers become more efficient and globally competitive by applying the latest Lean manufacturing and management technologies. FLMEP's role is to solve technical and management problems by providing direct assistance and working with managers and employees to produce bottom-line results. For more information, please visit http://www.floridamep.org/continuous_improvement.html
About FLMEP
The Florida MEP (FLMEP) is a not-for-profit organization that provides assistance to manufacturers and business owners to help them identify and implement advanced technologies to enable them to grow and compete in the global market. FLMEP assists businesses by providing access to technology for improved productivity, offering workforce training in Lean manufacturing, ISO / ITAR compliance, exporting logistics and supply chain integration. Through FLMEP programs, many funded by grants, companies learn tactics to innovate, save money, implement more efficient management strategies and lean methodologies, resulting in immediate bottom-line impact.
If you have questions or would like more information about FLMEP programs and services, please call 321-939-4000, email phyllism@floridamep.org, visit us at http://www.floridamep.org and be sure to follow us on Twitter @FloridaMEP. View the Lean Webinar flyer here: http://secorstrategies.com/webinar8/