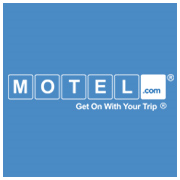 Atlanta, GA (PRWEB) September 16, 2014
Motel.com will be hosting a 2014 Golden Ticket Treasure Hunt in Atlanta, GA starting September 22, 2014. This treasure hunt is opened to the public, and the finder of the Golden Ticket will win $1,500 in cash. The hunt is to promote the city of Atlanta as a booming place for fun, family and business.
Rules and a hint to the ticket's location will be posted on Motel.com's Facebook and Twitter page the first day of the contest. Participants are asked to take selfies during the course of the hunt, and the winner will be required to post the find on Motel.com's social media outlets as well as other promote Atlanta social media sites.
To qualify for the hunt, participants will have to like and sign up on Motel.com's Facebook page: http://on.fb.me/1y6gkCZ and check in on the page on September 22, 2014 for details.