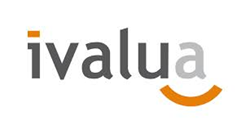 Redwood City, California (PRWEB) September 17, 2014
Ivalua, an international leading procurement and spend management solutions provider, announced today that Amol Joshi has been appointed senior vice president of sales and business development. Joshi will play a leading role in accelerating Ivalua's international expansion, specifically, in the Americas and APAC, building and growing strategic alliances, and growing the firm into the industry's leading procurement and spend management solution.
"We are very excited to have Amol join the Ivalua executive team and head our global expansion efforts," said Daniel Amzallag, CEO of Ivalua, Inc. "Amol's extensive experience in growing SaaS solution sales in the Americas and Asia-Pacific markets, domain expertise, and strong leadership skills will allow him to play a crucial role in establishing Ivalua as the leader in its category both in the States, as well as overseas. His entrepreneurial background will be critical in accelerating Ivalua's growth in North America and becoming a global spend management and procure-to-pay powerhouse."
"I'm extremely excited to join Ivalua and work with the team to further drive Ivalua's North American and International expansion," said Amol. "With a natively integrated end-to-end solution that's head and shoulders above competition, marquee global deployments with more than 130 international customers, Ivalua is in the best position to become the market leader both in North America and globally. After many years in the domain, I can confidently say that no other procurement vendor comes close to Ivalua in offering a configurable SaaS platform for businesses and their supply base to collaboratively optimize spend and minimize supply risk exposure."
In addition to heading a start-up as CEO, Amol brings more than ten years of experience in international sales and business development, most recently as an Executive Director for the IBM Procurement business. Prior to IBM, Amol led the expansion efforts of Emptoris, cloud-based procurement and Contract Management solutions, in the Americas and APAC as its senior vice president of sales and services. During his time with Emptoris, Amol's team was instrumental in the company's rapid growth leading to its acquisition by IBM. Prior to Emptoris, Amol ran North America sales for Demantra, a provider of supply chain management software, which was acquired by Oracle.
About Ivalua
Established in 2000, Ivalua is one of the leading global vendors in spend management software, with primary offices located in the U.S. and Europe. Ivalua offers a comprehensive and modular suite covering the whole spend management spectrum, from the strategic side to the transactional and the analytical sides as well. Targeting global medium to large size companies, Ivalua has successfully implemented more than 150 customers worldwide, across 12 different sectors, and is used daily by more than 150,000 users and 500,000 suppliers from more than 70 countries in 15 different languages.