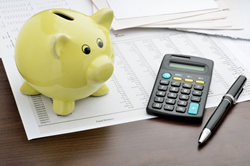 Although lending standards have tightened a bit, there are home loan options available to renters who want to become homeowners
Chicago, IL (PRWEB) September 16, 2014
The Federal Savings Bank knows that many potential first-time home buyers want to purchase a house, but some renters have reservations about making the transition.
A recent September 8th survey titled "Why Aren't More Renters Becoming Homeowners?" from the Federal Reserve Bank of New York revealed financial concerns are some of the top reasons consumers continue to rent. The New York Fed's Survey of Consumer Expectations, which questioned 867 homeowners and 344 renters, determined 55.7 percent of the renters were held back from buying a home due to fears they didn't have enough money saved or had too much debt. Following that concern were the 52.7 percent who believed their salary wasn't high enough, while 41.4 percent didn't think their credit score was high enough.
"We see that the main reasons preventing renters from becoming owners are weak balance sheets (low savings or high debt), low income, and lack of access to credit," the report read. "Some cite inherent advantages of being a renter (such as low upkeep and more flexibility), but notably few say that they do not want to own because they are concerned that house prices might fall."
There are options for renters
Although lending standards have tightened a bit, there are home loan options available to renters who want to become homeowners, even if they have less-than-stellar credit and income standings. The U.S. Federal Housing Administration, for instance, offers consumers home loans with a down payment as low as 3.5 percent.
In addition to other programs designed to match home buyers with an affordable home loan, there are many low rate mortgage products available to consumers, according to Freddie Mac. In the latest Primary Mortgage Market Survey from September 11th, the government-sponsored mortgage guarantor reported the average interest rate for a 30-year fixed mortgage was 4.12 percent in the week ending Sept. 11, a slight increase from 4.10 percent the previous week but a sizeable decline from 4.57 percent the same time in 2013.
The New York Fed study found 59.1 percent of renters and 58.6 percent of homeowners said buying a home is a good investment. When compared to the 11.9 percent of renters and 11.7 percent of home buyers who said a home purchase is a bad investment, it is clear consumers still want to own homes.
For more information about first-time home buyer programs and other financing options that can help you on your home buying journey, contact the Federal Savings Bank, a veteran owned bank.