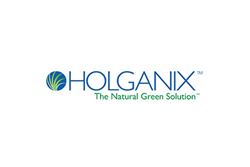 "Our goal is to celebrate the industry entrepreneurial firm, " says Holganix CEO, Barrett Ersek.
Philadelphia, Pennsylvania (PRWEB) September 16, 2014
Holganix, an elite member of the Inc 500 and one of the fastest growing companies in the country, produces an organic Bionutritional product that promotes strong turf, flower, shrub, and tree health-care by naturally decreasing disease and insect damage though significant root and cell wall development. Today it announced that it will hold its third annual Bionutritional Summit at the Seelbach Hilton in Louisville, Kentucky on October 22, 2014 from 1:00 P.M. through 6:00 P.M., the day before the Green Industry Expo begins.
The 2014 Bionutritional Summit features a roster of speakers on plant sciences and technologies, entrepreneurism, marketing, sales, operations and overall business growth. Notable speakers include Associate Professor Cale A. Bigelow Ph.D. of Purdue University, Andy Bailey of PETRA Coach – an entrepreneurial coach, Kentucky University Professor, Eileen Weisenbach Keller and Real Green Systems President, Joe Kucik.
This year's theme at the Bionutritional Summit is The Entrepreneurial Firm. "Our goal is to celebrate the green industry entrepreneurial firm," says Holganix CEO, Barrett Ersek. "As entrepreneurs and those supporting entrepreneurs, life can get super chaotic. Sometimes it's important to step back and remind ourselves of the big picture or goal." The Bionutritional Summit is intended to do just that.
"This year, I'm taking several employees from our team," says Jim Swett, Owner and Senior Horticulturist of Advanced Lawn Solutions in Murfreesboro, TN of the Bionutritional Summit. "The Summit provides an excellent variety of education that's not only good for me as the founder, but good for the entire team."
Holganix is enhancing the planet's environmental footprint while providing lawn-care, landscape contractors, golf course superintendents, arborists, sports-turf managers and property owners with a competitive advantage via its innovative Green products, technology and customer support.
With an emphasis on creating healthy soil ecosystems, Holganix dramatically improves soil vitality to create deep roots and healthier plants. By focusing on roots and soil, Holganix is a natural way to get thick green turf and healthier trees, shrubs, trees and flowers. The company has grown significantly as it has created an efficacious, economic and ecological solution for plant and tree health care. For more information on attending the 2014 Bionutritional Summit and securing a seat, visit http://www.BionutritionalSummit.com. Seating is on a first come basis with limited seats available.
About Holganix:
Holganix is a 100% organic, Bionutritional product that promotes strong turf, shrub, flower and tree health care. It functions as a bio-stimulant by enabling plants to more efficiently uptake beneficial nutrients. Holganix significantly lowers the quantities of synthetic inputs needed to obtain the results previously only available through the use of traditional products.
http://www.Holganix.com
Press contact:
Nicole Wise- 866-563-2784 x300-nwise(at)holganix(dot)com