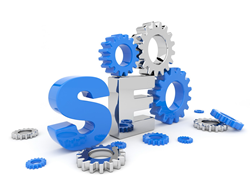 Burbank, CA (PRWEB) September 17, 2014
Business Insurance USA, a California-based commercial insurance agency that provides customized business insurance coverage to many industries, announced today that they now have multiple layers of liability coverage available for search engine optimization service providers.
The new coverage offered by Business Insurance USA is specifically designed to help protect search engine optimization specialists with many different types of potential liability exposures. General liability insurance protects against risks of bodily injuries at the office, property damages, allegations of personal injury and advertising injury risks. Professional liability, or Errors and Omissions, protects SEO firms legally and financially if they're accused of making professional mistakes that cause their clients harm. Cybercrime is a growing risk for electronic companies, and this coverage protects against potential risks that may arise such as electronic theft, data loss, and denial of service attacks.
"Business Insurance USA recognizes that new and emerging industries need commercial level insurance protection that specifically meets their unique needs," remarked Gary Fisher, Executive Director at Business Insurance USA. "Helping to provide that protection while keeping the coverage affordable enough for even new businesses is one of our primary goals. With this new coverage, search engine optimization specialists an concentrate on providing their expert level services while knowing they're protected from many types of liability issues that may arise."
Business Insurance USA provides many types of industry specific business insurance to a number of professions and industries. Some of the protection options they provide includes general liability coverage, professional liability or errors and omissions, workers comp, auto insurance for businesses, property protection and business owners insurance.
About Business Insurance USA
Headquartered in southern California and licensed to provide commercial insurance to companies in twenty different states, Business Insurance USA takes pride in offering customized business protection for financial security . Working within the specifics of a given industry, Business Insurance USA is able to custom tailor insurance policies so that they meet specific needs. This is how small, start up companies can afford commercial protection that grows as their company grows.
To learn more about Business Insurance USA, visit http://www.businessinsuranceusa.com