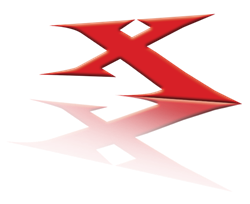 It's been an incredible three years watching our eWallet evolve into the universal payment application it is today
Cortland, New York (PRWEB) September 17, 2014
September 16th, 2014 – Systems East, Inc., owner/operator of Xpress-pay.com, announced today they are celebrating the third anniversary of the release of the product's consumer-facing mobile wallet component. "It's been an incredible three years watching our eWallet evolve into the universal payment application it is today," said James Buttino, President of Systems East. He added, "We are also proud to be working with some of the biggest names in the industry to make this available to savvy merchants and consumers."
Xpress-pay includes web, mobile, and touchtone phone payment solutions. The Xpress-pay Mobile component allows consumers to pay participating merchants with their mobile device using any valid credit/debit card or bank account. "No matter what type of device you have or card you carry, this solution works," added James. eCommerce transactions are routed directly to the merchant's gateway for processing, while in-person payments are settled by communicating in real-time with the merchant's POS system. Consumers can create a password protected eWallet account that securely stores their payment credentials in the cloud to streamline transactions. For the extremely risk-adverse, Xpress-pay also offers the ability to store only demographic information (i.e. name and address), or no information at all.
"We knew that for our digital wallet to be successful, it had to be simple, include eChecks, and work on all platforms. With that, we included the same flexibility as our online solution, making our eWallet completely Issuer, processor, and payment type agnostic. This means merchants have the ability to choose who processes their transactions, while consumers have the freedom to use any type of mobile device and method of payment they wish. A real industry first," said Mr. Buttino.
Security has also played a major role in the growing success for Xpress-pay. Understanding the obstacles that can plague local apps across various devices and operating systems, Xpress-pay elected to host their solution in their PCI Level 1 certified environment. This means Xpress-pay secures all sensitive data with the greatest encryption offered by the industry. Moreover, the Xpress-pay Wallet is one of the only mobile payment solutions to currently reside on Visa's Global Registry of Level 1 providers.
Xpress-pay Mobile allows consumers to launch transactions from virtually any medium. Users can simply scan a quick response (QR) code from any print or digital medium to initiate a payment. They may also touch a hyperlink within an email, text message, or third party website or app to pay. This universal approach means merchants have the greatest flexibility regarding how and where they interact with customers.
James added, "Third party integrations are a big part of our business model. We're working tirelessly to get this system in the hands of POS system operators, payment processors, and app developers because the use cases are truly unlimited. It's truly a win-win-win because we're helping our clients engage customers on a scale never before seen."
Looking to the future, Xpress-pay designed their system with the flexibility to work with virtually any business model as well. "Since 'app fatigue' is starting to become a reality, we wanted to be sure our eWallet was going to be around into the distant future. I believe we hit our mark, as we're seeing adoption across countless verticals. This is truly an exciting time for our partners and our firm," ended James.
About Systems East, Inc. & Xpress-pay:
Since 1982, Systems East, Inc. has been providing leading edge finance, collection, and donation software solutions to the business, government, and benevolent sectors. Xpress-pay was released in 2005, rapidly becoming a leading ePayment solution provider throughout the U.S. and Canada. The Xpress-pay product suite allows any organization to accept secure and convenient web, mobile, and touchtone phone payments from their customers. Call (607) 753-6156 or email sales@xpress-pay.com for more information.
# # #
Contact: Brian Campbell
Phone: (607) 753-6156
Email: sales@Xpress-pay.com
Website: http://www.Xpress-pay.com