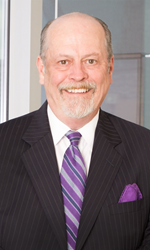 Having Fred join our team is a testament to our growth and need in the market place.
Dallas, Texas (PRWEB) September 18, 2014
KoonsFuller, P.C. is pleased to announce that Fred Adams joined the family law firm in the Dallas office.
Mr. Adams joined KoonsFuller as a shareholder on October, 15th 2014. He has practiced Family Law in Dallas for over 30 years. He has extensive experience in all types of family law matters and is certified as a mediator and family law arbitrator. He is a Fellow of the American Academy of Matrimonial Lawyers and the International Academy of Matrimonial Lawyers. He is a Member of the Texas Academy of Family Law Specialists and is Board Certified by the Texas Board of Legal Specialization in Family Law.
"Having Fred join our team is a testament to our growth and need in the market place. He brings the strength and integrity this firm was founded upon in 1978," says firm president, Rick Robertson.
"Fred will add experience, leadership and depth to the KoonsFuller team. His diverse background and experiences will be a great asset to KoonsFuller's extensive resources. We could not be more excited to welcome Fred aboard," states firm CEO Ike Vanden Eykel
Mr. Adams has been a presenter for a number of workshops and courses including: "Child Support Workshop: UIFSA, Above Guideline Child Support, Effective Use of Financial Documents, Utilization of Qualified Domestic Relations Orders & Child Support Liens; Enforcement Techniques", presented at the Advanced Family Law Seminar, August 2009. "Characterization of Marital Property", presented at State Bar Convention, June 25, 2009. "The Supreme Court and the Second Amendment: the Impact on Texas Gun Law", presented via webcast in Austin, TX, August 20, 2008. "Enforcing the Property Division", presented at the Advanced Family Seminar, State Bar of Texas, in Dallas, TX, August 2005."Beyond Contempt – Innovative Enforcement", presented at the Marriage Dissolution Institute, State Bar of Texas, in Galveston, TX, April 21, 2005.
Mr. Adams is also a "Texas Super Lawyer" (Texas Monthly Magazine, 2003-2014) Thomson Reuters.
About KoonsFuller, P.C.
KoonsFuller handles family-related matters and domestic relations, including: complex divorce litigation; property settlements of all sizes; marital agreements; asset tracing, valuation and division; child custody, possession and access, support and paternity; and trial and appellate work. They also provide litigation alternatives such as; collaborative law, mediation and arbitration.
KoonsFuller has five offices located in Dallas, Houston, Plano, Southlake and Denton. They are Southwest's largest and most distinguished family law firm. In 2013 the firm expanded outside the DFW Metroplex to Houston.