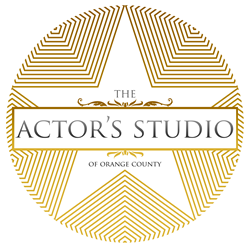 80% of the actors who participated signed with representation
Santa Ana, Ca (PRWEB) September 18, 2014
OC Actors have a great opportunity. What with the easy access to Los Angeles and likely more than a few personal connections to the industry, acting training is sure to be on another level compared to other regions in the country. Orange County kids have a unique chance to gain the riches of the acting world in Los Angeles. But a family does not have to travel to LA to get a high level of quality for their kid's training. The Actor's Studio of Orange County is a professional acting school that provides professional acting training, as well as actor/teachers who commute from Los Angeles to train OC Actors. The school's offering for its students just took a bold new step regarding preparing actors for auditions.
Technology has changed the audition process, and in some cases OC actors don't have to travel to LA for the first round of auditions, even for very big roles. Instead, these first round auditions are put on tape. Taping an audition and uploading for the casting director to view is a common practice these days. The Actor's Studio of Orange County is providing a new and important resource to its community: audition and taping services at its convenient location in Santa Ana. In particular, kids and parents who are already busy and unable to prepare a professional level taping on their own will benefit from this resource.
"It may be because of the rising trends of kids stars on TV and in the movies or, maybe because we live so close to Disneyland, but child actors are in high demand. We get calls all the time from casting directors looking to fill kids roles on film or TV," says Brett Duggan of the Actors Studio of Orange County. Auditions are prepared and taped in a beautiful studio with great lighting and equipment so that the actor can put their best foot forward. "Although this new service is offered to actors of all ages, most of our clients are moms; they call themselves 'Momangers;' that is a mom who managers their child's acting career," says Duggan. These savvy parents know that a professional coach will help their son or daughter bring their audition to the next level. So, they can put their great training and acting skills to work when they book that job!
In May of this year, ASoOC invited industry from both LA and Orange County to attend a showcase performance of the kids and teens right here in Santa. It was well attended, and since the performance, 80% of the actors who participated signed with representation.
Parents and families can find more information by calling the studio and scheduling a time to meet with the administration and teachers one-on-one. http://www.Asooc.com [The Actor's Studio of Orange County __title__ ASoOC] is located in Santa Ana on the boarder of Costa Mesa.