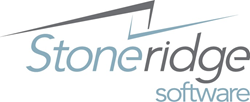 "In our opinion, Stoneridge's Dynamics AX expertise is second to none within the partner community."
Barnesville, Minn. (PRWEB) September 17, 2014
Stoneridge Software is pleased to announce its expansion with the addition of an office in Overland Park, Kan. Stoneridge Software is launching the Kansas office with members of the Microsoft Dynamics AX division of the PSC Group, LLC, who recently decided to transition their Dynamics AX practice to Stoneridge Software. As part of the transition agreement, Stoneridge Software will be assuming support for the existing PSC Group customers on Dynamics AX.
"We are extremely fortunate to add these Dynamics AX professionals to our team and extend our reach in serving the needs of AX customers in the Midwest," said Stoneridge Software President Eric Newell. "Our company is committed to technical excellence and establishing life-long customer relationships, both values which are evident as part of this expansion."
"When PSC made the decision to transition our Dynamics AX practice to another partner in order to place more focus on our other Microsoft practice areas, the partner we specifically targeted was Stoneridge Software," said Jeff Ney, Partner with PSC Group, LLC. "In our opinion, Stoneridge's Dynamics AX expertise is second to none within the partner community. We are happy for the PSC employees that have joined Stoneridge and we are extremely confident that PSC's Dynamics AX clients are in great hands."
About Stoneridge Software
Stoneridge Software's mission is to enable businesses by increasing efficiency in their operational and financial processes. A Microsoft partner based in Minnesota, Stoneridge Software sells, implements and services Dynamics AX and NAV products for small, mid-market and large businesses. The company has broad expertise in business technology solutions. Enterprise resource planning (ERP) software, such as Microsoft Dynamics AX and NAV, allows organizations of any size to manage their entire accounting and business operations in one place, including human resources, financials, manufacturing, supply chain and projects.
Stoneridge Software was founded in 2012 by three former Microsoft employees. The organization has experienced great success over the past two years and, with the addition of the Kansas City office, has grown to include 35 employees. Stoneridge Software now has locations in Barnesville, Minn., Minneapolis, Minn. and Kansas City, Kan.
About PSC Group, LLC
PSC Group, LLC is a business technology consulting firm that has been delivering high value solutions focused on significant cost reductions and risk mitigation to clients since 1990. With offices in Chicago and Kansas City, PSC has a history with clientele that is based on mutual respect, integrity and honesty. PSC's areas of expertise include systems integration, customer relationship management, portal-based solutions and business process improvement. PSC focuses on solutions that help clients achieve their strategic business objectives. The process begins in the way PSC listens, and ends with clients experiencing a greater return on their investment.
For more information or questions regarding this release check out http://www.stoneridgesoftware.com or contact Leah Baker at 218-422-7858.