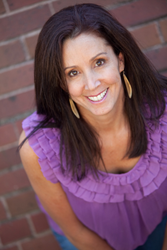 San Jose, CA (PRWEB) October 21, 2014
In today's fast-paced sales world, many professional sellers are on the hunt for that one thing, that one advantage that will give them the edge over other sellers and convince customers to buy their product. Demanding, empowered buyers, on the other hand, are hard to please and highly informed. They want innovative solutions that will solve their business problems, and they expect sellers to deliver that innovation.
That's why CONNECT! Online Radio for Professional Sellers is bringing in author and innovation expert Tamara Kleinberg. President of The Shuuk, Kleinberg is dedicated to fostering innovation in others, and developed the Innovation Quotient Edge (IQE) to help them tap into their potential as an innovator. During the one-hour interview on CONNECT, Kleinberg will introduce listeners to this tool, and discuss how principles from book "Think Sideways" can help sellers find that competitive edge of innovation.
Your program host, Deb Calvert, will conduct this pre-recorded interview with Kleinberg, incorporating questions submitted beforehand by listeners. The CONNECT! Online Radio Show for Selling Professionals is dedicated to helping sellers connect with buyers so they can cut out continuances, put an end to pending and stop stalling out.
To submit questions for guests and Calvert, listeners can send an e-mail to deb.calvert(at)peoplefirstps(dot)com.
An archived version of this program will be available after it airs at the iTunes Store CONNECT1 or at the website listed above.
CONNECT! Online Radio for Selling Professionals is sponsored by People First Productivity Solutions, a sales training firm dedicated to building organizational strength by putting people first. Deb Calvert, founder and president of PFPS, formed the CONNECT! Community to support sellers at all stages of their selling careers.