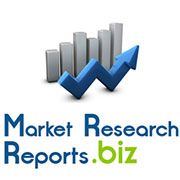 Latest Publication On Global And China Automotive Lighting Industry Report, 2013-2014
Albany, NY (PRWEB) September 20, 2014
Global And China Automotive Lighting Industry Report, 2013-2014

Global automotive industry and market
China automotive industry and market
Automotive lighting technology trends and LED industry
Automotive lighting market and industry
18 automotive lighting companies
The global automotive lighting market size hits approximately USD26 billion (including USD21.2 billion generated by OEM) in 2014, representing an increase of 8.8% over 2013. The growth of the OEM market is mainly driven by two factors:
View Full Report at http://www.marketresearchreports.biz/analysis/223379
First, the automobile shipment in China and the United States surges, especially the Chinese market has still maintained the growth rate of about 10% after the high-speed growth in 2013. Second, the extensive use of xenon lamps and LED raises the unit price.
Download Detail Report With Complete TOC at http://www.marketresearchreports.biz/sample/sample/223379
In the global market, the second and third categories will seize 10% share each, while the fourth category 7% in 2016. However, unique Chinese consumers are keen on new technology and the luxury car sales volume growth rate is much higher than low-end models under the context of exacerbated wealth disparity, so the proportion of xenon lamps in China exceeds the global average level. The second category is expected to occupy about 13% share and the third category 14% in 2016.
Browse All Automotive Market Research Reports at http://www.marketresearchreports.biz/tag/Automotive
The fast-growing Chinese market has stimulated producers to conduct massive capacity expansion. Hella's Jiaxing Plant went into production in April 2014 and is expected to realize the design capacity (3 million headlights and 1.8 million taillights annually, including halogen, xenon and LED lights) in 2016, which doubles the current capacity.
The world's largest automotive lighting company Koito invested in building its third base in Xiaogan of Hubei Province in September 2014, following the ones in Shanghai and Guangzhou. The new base is expected to be put into operation in July 2016.
Valeo's Shenyang Plant will begin to run in December 2014, with the investment of USD100 million.
In early 2014, Magneti Marelli and CSGC Hubei Huazhong Photoelectric Science and Technology Co., Ltd, signed a a 50/50 joint venture agreement for the production of headlamps and rear lamps in Xiaogan, Hubei for motor vehicles in China. According to the planning, the production will commence in Q1 2015.
Browse All Lighting Market Research Reports at Latest http://www.marketresearchreports.biz/tag/Lighting
Koito develops soundly as the largest lighting supplier of Toyota and GM; meanwhile, its shipment to Volkswagen increases year after year. Unlike Koito who is good at lens design and manufacturing, Hella specializes in electronic manufacturing and mainly serves customers in Europe. The rising star - ZKW is one of main suppliers of Mercedes-Benz and Audi. TYC and DEPO target at the maintenance market and develop smoothly.
Small companies also embrace Wipac, India-based Fiem, Turkey-located Farba, Brazil-based Arteb, Magna in Canada, Grote in USA and Schefenacker of Germany.
Related Reports
LED Lighting: Market Shares, Strategies, And Forecasts, Worldwide, 2013 To 2019
View Full Report at http://www.marketresearchreports.biz/analysis/176103
Sales of LEDs that outpace incandescent bulbs in North America are expected to soon completely eliminate incandescent bulbs. The LED lighting market is anticipated to grow 45% per year through 2019. The LED lighting market at $4.8 billion in 2012 is anticipated to go to $42 billion by 2019. The reason is the declining price points, the increased interest by the channel in pushing LEDs to consumers. LEDs provide the best lighting solution. The phase out of incandescent lights has begun, the onset of LED command of the market is upon us.
Download Detail Report With Complete TOC at http://www.marketresearchreports.biz/sample/sample/176103
This LED lighting shipment analysis is based on consideration of the metrics for the total number of lights shipped with a likely penetration analysis. Interviews with distributors, vendors, and users provide means for triangulation of data to achieve an accurate look at the market. Interviews include contact with distributors and analysts worldwide.
OLED Lighting Opportunities 2014-2025: Forecasts, Technologies, Players
View Full Report at http://www.marketresearchreports.biz/analysis/220169
OLED and LED lighting are both solid-state technologies and offer overlapping value propositions per market segment. They will therefore compete directly in many instances. LED lighting has come a long way and offers a better performance than OLEDs, and that at a lower cost. OLED lighting will therefore only gain market success if it clearly defines its unique selling points and carves out initial market niches.
Download Detail Report With Complete TOC at http://www.marketresearchreports.biz/sample/sample/220169
This report is divided into two parts: (a) technology and (b) market assessment. The first offers a comprehensive yet detailed overview of both LED and OLED lighting, going through fabrication processes, material compositions, technology roadmaps, and key players. The device attributes of each technology are also critically assessed, examining parameters such as colour warmth and controllability, flexibility, efficiency, surface emission, lifetime, wafer size, and luminaire design.
Industrial And Commercial LED Lighting (Industrial, Commercial, Architectural, And Outdoor) Market - Global Industry Size, Market Share, Trends, Analysis And Forecast, 2013 - 2019
View Full Report at http://www.marketresearchreports.biz/analysis/197459
LED lighting delivers high efficiency, high level of brightness, long lifespan and high reliability. LED lights are manufactured using semiconductor components and emit less radiated heat as compared to other products such as incandescent and fluorescent. According to the U.S. Department of Energy (DOE), LEDs emit very less heat compared to incandescent bulbs (90%) and CFLs (80%).
Download Detail Report With Complete TOC at http://www.marketresearchreports.biz/sample/sample/197459
The report includes segmentation of Industrial and Commercial LED Lighting market by end user and geography. Further, it provides current and forecast market size by revenue for the aforementioned categories. Cross sectional analysis for end user and geography segments is a part of the scope. Factors influencing and inhibiting the growth of the market have been analyzed. Porter's five forces analysis offers insights on market competition.
About Us
Marketresearchreports.biz is the most comprehensive collection of market research reports. Marketresearchreports.biz services are especially designed to save time and money of our clients. We are a one stop solution for all your research needs, our main offerings are syndicated research reports, custom research, subscription access and consulting services. We serve all sizes and types of companies spanning across various industries.