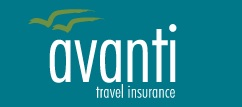 Home care assistance is now included on every policy offered by Avanti Travel Insurance
(PRWEB UK) 19 September 2014
Avanti Travel Insurance has recently unveiled the addition of Home Care Assistance to their already award-winning travel insurance policies, another reason why they are a top choice when it comes to booking comprehensive medical travel insurance.
While they have already become a highly-regarded name for their pledge to hold no upper age limit on their travel insurance policies, the recently announced news means that those who book their policies are now getting even more value for money.
Home care assistance is now included on every policy offered by Avanti Travel Insurance, which means that those who have suffered from an injury that requires inpatient treatment will have easy access to home care assistance to aid their recovery.
To learn more about the new addition of Home Care Assistance to policies, or to reap the benefits of the comprehensive over 60s travel cover from Avanti Travel Insurance, why not call their experts on 0800 201 4445 and discuss the types of cover with their trained team? Alternatively, obtain a free quote by visiting their website today.