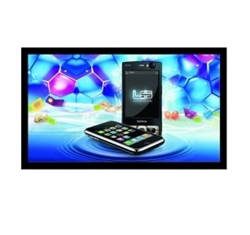 (PRWEB) September 17, 2014
Digital-Signage-China.com is a famous manufacturer in the global market; it offers wonderful digital signage solutions for worldwide clients. Recently, the company has announced its new collection of 55 inch wall-mounted network advertising machines. In addition to that, the company is now providing great discounts (up to 30% off) on the new players.
There are over 500 items in the company's fresh range; they are available in several specifications. The company has hundreds of specialists who spend most of their time on studying product innovation. Thus, the company has confidence in its brand new 55 inch wall-mounted network advertising machines.
In the digital signage industry, technological development is quite frequent. Worldwide clients can find a lot of advanced digital signage players at the company's website. In addition, a lot of its items are priced very low.
Digital-Signage-China.com's major officials know that every distributor wants to obtain the most competitively priced products. The company will continue to create more affordable digital signage players for customers throughout the world. Its top player experts also take the utmost care in product quality, which ultimately leads to the company's popularity.
About Digital-Signage-China.com
Digital-Signage-China.com is a well-known digital signage technology company with the eligibility of production, installation and maintenance of digital signage products. The company has much experience in the industry, and its customers are provided with the best resources and professional tips. For more information about the business and its digital players, visit http://www.digital-signage-china.com/.