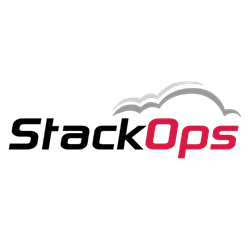 StackOps Chargeback made it really easy to start offering our Infrastructure as a Service on a pay-per-use model
(PRWEB) September 18, 2014
StackOps, the leading business in Infrastructure as a Service (IaaS) platforms based on OpenStack™, has announced the launch of StackOps Chargeback, a Rating and Billing solution used to assign costs to resources in the data centre and to calculate overall costs based on actual usage.
StackOps Chargeback has been designed to work with different versions of OpenStack, starting from Essex and up to the latest Icehouse. This ability to run on different versions also includes multiple distributions from different manufacturers. It works on any OpenStack deployment without the need for configuration changes or the deployment of intrusive components.
The solution is designed for any company that wants to offer its internal customers information about the cost of services within its Private Cloud or for Service Providers and telecommunications companies that want to offer Public Cloud services on a pay-per-use model in a similar way to utilities companies.
It incorporates several features which allow users to model different types of products and services, such as resource bundles, making the tool suitable for the needs of the Product Managers when preparing their Cloud offering or tendering as a Service Provider. This set of resources or products can be configured as pay-per-unit-of-time, pay-per-billing cycle, tailored rates for each customer, customer currency, service area and other options.
Chargeback has been developed to meet the current requirements of the Business Support Systems (BSS) used by Service Providers and telecommunications companies, incorporating processes such as client self-registration, available balance checking, fraud checking, integrated convergent billing systems and payment gateways.
To accelerate the implementation of the solution by Service Providers, it bundles three payment gateways that can be used immediately: PayPal for use with pre-pay models, BitPay for prepayment with Bitcoins and Braintree for credit card payments.
"StackOps Chargeback made it really easy to start offering our Infrastructure as a Service on a pay-per-use model." says David Sánchez, CTO of Stackscale, an IaaS Service Provider based in Spain and The Netherlands.
Stackops Chargeback is ready for download from https://www.stackops.com/openstack-billing.
Company Information:
StackOps is a European company, created in 2011 for the development and management of Infrastructure as a Service (IaaS) platforms based on OpenStack™. StackOps has rolled out its solutions across four continents and manages its clients' IaaS platforms in its service zones of Amsterdam and Madrid efficiently, thanks to the development of its own technology of self-provision, operations and pricing.