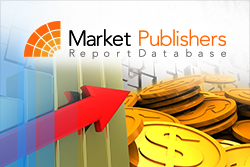 London, UK (PRWEB) September 17, 2014
In H1 2014, China manufactured 77,000 units of testing machines, up 14% y-o-y, with annual production projected to exceed 90,000 units in the offing. The domestic testing machine production is primarily concentrated in Liaoning, Jiangsu, Guangdong, Shandong and other regions, particularly Liaoning province that boasts of having the highest output (48,000 units in H1 2014) accounting for just under 62.5% of the total.
Ultrasonic nondestructive testing instrument in China is a high-tech product that is showing bright development prospects, and the industry's total profit is higher. On the back of high technical barriers, the country's ultrasonic nondestructive testing instrument market is inhabited with a relatively small number of competitors, including, among others, Zhongke Innovation, Guangdong Goworld Co., Ltd., and Nantong Topsonic Precision Instrument Co., Ltd. In the country's balancing machine sector, Japan-based DSK and Kokusai as well as Schenck Process GmbH are the leading overseas companies; with local counterparts comprising Hangzhou Jizhi Mechatronic Co., Ltd., Shanghai Shenlian Testing Machineries Works, Xiaogan Songlin Kokusai Measuring Instrument Co., Ltd., amid others.
New market research study "China Testing Machine Industry Report, 2013-2017" developed by SinoMarketInsight is now available MarketPublishers.com.
Report Details:
Title: China Testing Machine Industry Report, 2013-2017
Published: September, 2014
Pages: 90
Price: US$ 1,899.00
http://marketpublishers.com/report/it-technology/hardware/china-testing-machine-industry-report-2013-2017.html
The research publication offers a comprehensive, unbiased investigation of China's testing machine industry. The report starts with a detailed macroeconomic analysis, further proceeding with providing shrewd insights into the market size, major developments in the core market segments, such as nondestructive and balancing machine testing, regulatory policies, current and future development plans in the marketplace, leading enterprises and the competitive scenario, etc. The research study also accurately discusses the 23 key industry players, both local and foreign, providing their profiles, reviewing production and sales volume, leading products, etc. of 23 key players.
Report Scope:

All-round overview of the macro environment in the Chinese economy.
Up-close look at China's testing machine sector, including definition and classification of testing machines, output data, development of testing machines, import and export dynamics.
In-depth examination of the market's leading segments – balancing machine market and nondestructive testing instrument market, including a market overview, industry policy, market profile, and future requirements.
Details of the top 23 domestic and foreign companies, featuring profiles, financial information, R&D expenditure, investments, revenue structure, capacity and output, major customers, gross margins, and operations in China.
More new reports by the publisher can be found at SinoMarketInsight page.