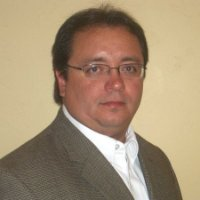 "Entegreat has been a Premier Partner with GE for most of our existence", said Tom Emmrich, Entegreat CEO. "John's experience and leadership will take that partnership to another level. Entegreat will be 'the' go-to company for Proficy services."
Birmingham, AL (PRWEB) September 18, 2014
Entegreat, a leading provider of consulting services and specialized applications to deliver operational excellence, and energy and water management to Manufacturing Industries, today announced that it has added John Leppiaho as Director of its GE Software Practice. John will have responsibility for business development, creating solutions and offerings on the foundation of GE's Software suite, and ensuring successful project delivery.
"Entegreat has been a Premier Partner with GE for most of our existence", said Tom Emmrich, Entegreat CEO. "John's experience and leadership will take that partnership to another level. Entegreat will be 'the' go-to company for Proficy services."
Prior to joining Entegreat, John spent the past 11 years at GE Intelligent Platforms as a business development manager, product manager and, most recently as a Product General Manager where he provided portfolio and technology strategy for Enterprise Data Management, set global software and services strategy and grew the product line.
John also worked for 6 years at Mountain Systems as a Project Manager in the USA and then as President of Mountain Systems ApS in Denmark. He also spent several years with Champion International as a system manager and architect.
"John's extensive experience with GE Intelligent Platforms combined with the business management skills he honed at Mountain Systems brings to Entegreat the unique leadership our GE Software Practice needs to elevate to the next level", said Scott Dixon, VP Manufacturing System Services and Solutions at Entegreat. "We are quite confident that John will be the catalyst to achieve the revenue and portfolio growth goals of our GE Software Practice."
John holds a Bachelor of Science Degree in Computer Systems from Northern Michigan University.
ABOUT ENTEGREAT
Entegreat delivers Operational Excellence, Energy and Water Management, and a sophisticated IoT platform to Manufacturing Industries, through Consulting, Systems Integration, and Specialized Applications. Leveraging our rich history in manufacturing intelligence and systems optimization, we enable industrial companies to optimize today's production performance without sacrificing tomorrow's resources.
Entegreat has two main business lines:
1. xmachinacloud TM, the customizable platform to connect any disparate device in order to deliver predictable and actionable analytics, including enCONTEXT TM: the award winning first commercial implementation of the platform, which provides cloud-based, online energy and water management to optimize resource efficiency in the context of your business ("by location", "by product", "by shift", "by unit", etc.);
2. Services for Manufacturing Information Systems: providing multi-vendor consulting, architecture and systems integration, spanning high level enterprise systems architecture to specialized staff augmentation. Entegreat has almost 200 defined methods and templates to optimize implementation, as well as a focused practice and product Accelerators around the GE Intelligent Platform's Proficy Suite of applications, for example, Manufacturing Energy Management Solution® ("MEMS"), an on-premise Energy accelerator for GE Proficy.
Entegreat's 14 years of experience serves customers from Fortune 100 through mid-market organizations. Visit Entegreat at http://www.entegreat.com
For more information, contact:
Mark Strobel, VP Marketing
mark.strobel(at)entegreat(dot)com
205.968.3050 x105
http://www.entegreat.com