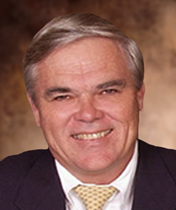 The amended Florida PIP law makes it more important than ever for car accident victims to see a physician right away to make sure they don't lose their rights to PIP benefits,"
Clearwater,FL (PRWEB) September 19, 2014
Carlson Meissner Hart & Hayslett's Edward D. Carlson alerts Florida auto accident victims that full compensation for injuries will not be awarded if they do not comply with the strict requirements of the state's recently amended Personal Injury Protection (PIP) law.
Sweeping changes to Florida's PIP law, which became effective in 2013, make it more difficult for individuals injured in automobile accidents to recover medical expenses, lost wages and death benefits under their PIP auto insurance policy. PIP is "no-fault" auto insurance coverage available to people hurt in Florida car crashes regardless of who was at fault for the accident. All Florida drivers are required to carry PIP coverage in the amount of $10,000.
The recent amendments to the PIP law, intended to curtail insurance fraud, impose a number of new restrictions on individuals seeking PIP benefits for injuries received in an automobile accident, including:
1) Injured individuals must seek medical treatment within 14 days of an auto accident.
2) Medical care must be "lawfully provided, supervised, ordered or prescribed by a licensed physician, licensed osteopathic physician, licensed chiropractic physician, licensed dentist, or must be rendered in a hospital, a facility that owns or is owned by a hospital, or a licensed emergency transportation and treatment provider. Follow up services and care requires a referral from such providers and must be consistent with the underlying medical diagnosis rendered when the individual received initial services and care."
3) To receive the full $10,000 in PIP benefits, injured individuals must have an "Emergency Medical Condition," defined as a "medical condition manifesting itself by acute symptoms of sufficient severity that the absence of immediate medical attention could reasonably be expected to result in serious jeopardy to patient health, serious impairment to bodily functions, or serious dysfunction of a body organ or part." If an individual is not diagnosed with an emergency medical condition, he is only entitled to $2,500 in PIP benefits.
4) Massage and acupuncture services are not covered by PIP policies.
5) An insurer may require injured individuals to undergo an "Examination Under Oath" (EUO). Failure to comply with the EUO demand will make an injured person ineligible to receive compensation under PIP.
6) An insurer may also require injured individuals to undergo an independent medical examination (IME) to determine if their injuries are as severe as indicated by the initial medical examiner. Failure to comply with the IME demand will make an injured person ineligible to receive compensation under PIP.
"Because auto accident injuries are often soft tissue injuries that do not appear right away, it is common for accident victims to refuse treatment at the scene of the accident and only see a doctor when pain eventually surfaces and becomes unbearable. The amended law makes it more important than ever for car accident victims to see a physician right away to make sure they don't lose their rights to benefits under PIP," said accident attorney Edward D. Carlson of Carlson Meissner Hart & Hayslett. Attorney Carlson also recommends consulting with a personal injury attorney immediately to learn how to protect and maximize PIP benefits following a car accident.
Attorney Edward D. Carlson helps auto accident victims evaluate their recovery options and develop an effective strategy for obtaining maximum compensation. He has more than four decades of experience successfully taking on insurance companies on behalf of car accident victims.
For additional information on Florida's amended PIP laws, consult the 2012 Florida Statutes: http://www.flsenate.gov/laws/statutes/2012/627.736. This information is provided for educational purposes only and does not constitute legal advice.
About Carlson, Meissner, Hart & Hayslett , P.A.
The law firm of Carlson, Meissner, Hart & Hayslett P.A. was founded in 1971 by attorneys Ed Carlson and Paul Meissner. For more than four decades, they have been committed to protecting the injured and defending the accused. Their attorneys have established a solid reputation of case success throughout Florida, providing strong legal representation, easy accessibility and a high level of dependability. A client-centered approach ensures that clients know what is happening as their case progresses, and understand their options every step of the way. With a focus on personal injury, they help victims of auto accidents, slip and falls and wrongful death accidents. The firm is well-known for their innovative criminal defense and DUI work, defending both local and high-profile clients. Attorney and Partner Kevin Hayslett is widely recognized as The Attorney to the Stars, providing strong legal representation for notable celebrities and dignitaries throughout Florida. The firm also handles social security disability, workers compensation, divorce, family law and immigration cases. They offer free initial consultations and have five convenient Tampa Bay Area locations. Attorneys are available 24/7 for emergencies. Count on the legal team of Carlson, Meissner, Hart & Hayslett, P.A. to be there, fighting for you, protecting your rights. For more information or to schedule a consultation, call 877-728-9653 or visit their website at http://www.CarlsonMeissner.com