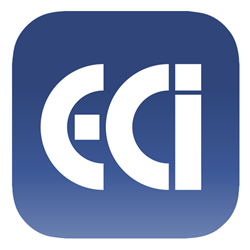 Empower users experience end-to-end innovation inside of HR - Jeff Lacy, President and CEO
Elkhart, IN (PRWEB) September 17, 2014
Electronic Commerce, Inc. (ECI®) will be among the high-tech exhibitors at the HR Technology® Conference in Las Vegas Oct. 8-9 and will feature its Empower Human Capital Management (HCM) software, which enables Human Resource teams to transform their processes. At Booth 2145, ECI team members will share product information and give online product tours of Empower, a fully unified HCM solution.
"Empower users experience end-to-end innovation inside of HR," said Jeff Lacy, President and CEO. "We want to give our booth visitors at HR Tech a glimpse of how Empower can seamlessly connect Human Capital Management across the entire employee lifecycle, and make a bottom line impact."
Conference attendees are cordially invited to ECI's booth where they can see and experience how Empower fully unifies HCM. Booth visitors will have the opportunity to view Empower's enhanced Onboarding solution, mobile app, and more.
"Onboarding, mobile, and performance management are trending in HR tech, and Empower provides solid solutions for each of these and more," Lacy said.
With 275-plus exhibitors in every type of HR technology, the HR Tech Expo is a once-a-year chance to see and touch the latest products and services available to help improve HR processes. Named to the Trade Show Executive Magazine's Top 50 Expos list, the HR Technology® Conference has sold out its exhibit space.
According to Rebecca McKenna, publisher of Human Resource Executive® Magazine, there will be many new and interesting attractions on the expo floor this year, including a StartUp Pavilion.
"The HR Technology® Conference continues as the world's largest gathering of people that care about HR technology and as a showcase for how leading organizations around the world are solving business problems and driving improved performance with technology," said Co-Chair Steve Boese. "The Conference provides HR professionals with the opportunity to hear, meet, and learn from dozens of HR and organizational leaders first-hand as well as connect with all the leading HR technology solution providers in one place. HR Tech has simply become a "must-attend" event for HR leaders."
Conference Co-Chair David Shadovitz commented, "With its focus on using technology to deliver tangible value to the organization by improving and maximizing HR's processes and effectiveness, the HR Technology® Conference appeals to everyone in HR – from HR generalists and functional HR leaders all the way up to CHROs."
About ECI
Specializing in HCM solutions, ECI® created its Empower software to provide mid-sized companies with a cloud-based, fully unified platform that covers the entire employee lifecycle. Users can seamlessly transition from one HR task to the next inside a secure, single database. Leveraging cloud based, SaaS (Software as a Service) deployment, single sign on access and a variety of user-friendly features, Empower delivers the ability to streamline communication, automate workflows and simplify the user experience across a full scope of employee administration requirements. ECI has earned several awards, but is most proud of a 97% client retention rate. Learn more at http://www.ecipay.com or call 800-320-9530.
About the HR Technology® Conference
Now in its 17th year, the HR Technology® Conference & Exposition is the annual Town Meeting of thousands of professionals from around the world who gather to share their expertise and challenges in all forms of technology for HR. In addition to senior HR practitioners, every major industry analyst, consultant, blogger and vendor regularly attends. This year's event will focus on a number of topics, including how the combination of Cloud Computing, Social in the Enterprise, Predictive Analytics (including Big Data) and Mobile is ushering in a new era.
For additional information, please contact:
Leanne Phillips
Director of Marketing
Electronic Commerce, Inc.
2810 Dexter Drive
Elkhart, IN 46514
574-970-4400
lphillips(at)ecipay(dot)com