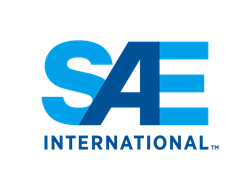 SAE International and the China Aero-Polytechnology Establishment have partnered on many excellent activities over the years. - David L. Schutt, Chief Executive Officer of SAE International
WARRENDALE, Pa. (PRWEB) September 17, 2014
SAE International and the AVIC 301 Institute (China Aero-Polytechnology Establishment or CAPE) have entered into an historic agreement that provides access to SAE International's active aerospace technical standards by eight major-scale Chinese enterprises.
SAE International's active aerospace standards repository includes nearly 8,500 documents. Overall, SAE International's 350 committees comprise 10,000 experts from 56 countries.
The agreement is the result of efforts following encouragement by the Chinese Ministry of Information and Technology (MIIT) for China's aviation and aerospace industries to become more familiar with and to adopt international standards.
"SAE International and the China Aero-Polytechnology Establishment have partnered on many excellent activities over the years," David L. Schutt, Chief Executive Officer of SAE International, said. "This agreement is a continuation of that successful and strategic relationship. We are pleased to work with CAPE in helping the industry to understand and deploy such relevant and essential international standards."
Through the agreement, the eight Chinese enterprises will access the active aerospace standards through SAE International's Digital Library, a powerful, web-based library of more than 200,000 standards, technical papers, eBooks, digital magazines, and related publications from SAE International and other industry leading organizations.
In addition, CAPE is authorized to translate and provide access to SAE International standards in Chinese.
CAPE will continue its membership on the SAE International Aerospace Council (Standards) and development of joint activities such as workshops, training, conferences, consulting and more also are under way.
The China Aero-Polytechnology Establishment (CAPE) was established in 1970. It is the sole organization in China dedicated to aviation standardization research work. CAPE is the secretariat of Chinese mirror committees of ISO/TC20 and IEC/TC107, the standardization center of China aviation industry and the aviation industry standardization technology supporting organization of MIIT. The standardization research and services provided by CAPE was widely recognized by aviation industries both at home and abroad.
SAE International is a global association committed to being the ultimate knowledge source for the engineering profession. By uniting more than 148,000 engineers and technical experts, we drive knowledge and expertise across a broad spectrum of industries. We act on two priorities: encouraging a lifetime of learning for mobility engineering professionals and setting the standards for industry engineering. We strive for a better world through the work of our philanthropic SAE Foundation, including programs like A World in Motion® and the Collegiate Design Series™.