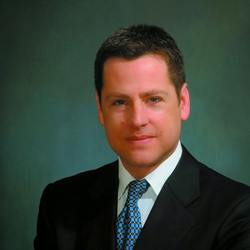 We can finally help patients with one or more stubborn fat deposits. They can trim these areas without having to jump through the hurdles of surgery.
Naples, Florida (PRWEB) September 18, 2014
Dr. Andrea Basile, MD, one of the most respected plastic surgeons in the nation, has expanded his services at Basile Plastic Surgery to include Coolsculpting. This non-invasive technique is quickly becoming one of the most sought after treatments in the world for the removal of fat because of its lack of pain or strain.
According to Dr. Basile, Coolsculpting will greatly benefit those patients with body contouring concerns who do not wish to undergo a surgical procedure. He also said this procedure is ideal for people who are fit, but just need to address some "stubborn fat."
"We have a lot of fans of the practice who are in good shape, but have one or two 'trouble spots,' and they have no time for surgery or the recovery that goes with it," explained Dr. Basile. "Coolsculpting allows them to come in during their lunch hour for a treatment of the area, and weeks later that area has lost 25 percent of its volume."
Coolsculpting reduces unwanted fat deposits by freezing the fat cells which patients have a difficult time removing through standard exercise and dieting. The fat is destroyed and eliminated naturally, leaving a more sculpted body contour. Fat cells are susceptible to freezing temperatures, and when they die, it does not affect the surrounding area. The body's natural healing process then removes all of the dead cells. Dr. Basile said the best part for patients is Coolsculpting requires no needles, anesthesia, preparation or downtime for patients.
"We can finally help patients with one or more stubborn fat deposits. They can trim these areas without having to jump through the hurdles of surgery," he said.
All treatments are done in the Basile Plastic Surgery office. Appointments are scheduled for an hour at a time and at the convenience of the patient. Because there is no downtime from the procedure, Dr. Basile said almost all of his Coolsculpting patients head back to work or back to other activities such as the gym following their treatments.
Basile Plastic Surgery is one of only three plastic surgery centers offering Coolsculpting in Collier County at this time, and is the first to offer treatments with the brand new Outer Thigh CoolSmooth Applicator.
"The best candidate for Coolsculpting is a healthy man or woman with a stubborn spot or two that is not responding to a healthy lifestyle…" said Dr. Basile. "…who doesn't want the trouble of going to the operating room, but does want their pooch or love handle gone!"
With over 20 years of experience, Dr. Basile has focused his practice on the aesthetic rejuvenation of the face, breast and body. He has earned a national reputation for his exceptional skill, exceptional training and innate artistic eye. The New York City native is board certified by the American Board of Plastic Surgery, and dedicates a tremendous amount of time to expanding his skills on the latest plastic surgery trends and techniques, which is what led him to adding Coolsculpting to his practice. Dr. Basile said his goal for every patient is to achieve the most beautiful and natural looking results possible.
Basile Plastic Surgery is known for being on the forefront of cosmetic surgery. The mission of the practice is to "help you become more confident and empowered by increasing the satisfaction in your appearance." Dr. Basile handpicked each member of the staff for their attention to detail, professionalism and desire to improve the quality of life of others. More information about Dr. Basile and Basile Plastic Surgery is available at http://www.basileplasticsurgery.com.