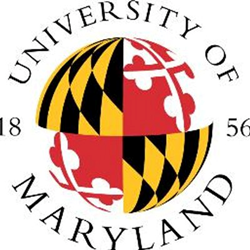 College Park, MD (PRWEB) September 17, 2014
A new survey of the Iranian public—conducted by the University of Maryland and the University of Tehran—finds that the majority of Iranians would support their government making a deal on Iran's nuclear program that includes some key steps sought by P5+1 countries. Researchers from both institutions conclude that large majorities, however, deem some possible demands, such as dismantling half of Iran's centrifuges, to be unacceptable. Also, there are widespread concerns that even if the United States makes a deal, it will not follow through and lift sanctions, but will find some other reason to keep them in place.
Clear majorities are open to Iran negotiating an agreement that would include Iranian assurances never to produce nuclear weapons (79%), accepting more intrusive international inspections to assure Iranian compliance with the Nuclear Non-Proliferation Treaty (NPT) (62%), and limiting the level of uranium enrichment to the 5% level (57%) for an agreed upon period of time as part of a comprehensive agreement.
But large majorities see as unacceptable potential demands for Iran to dismantle about half of its centrifuges (70%) and limit its nuclear research activities (75%). The United States is reported to be pushing for deep cuts in the number of Iran's centrifuges and prohibitions on testing more advanced centrifuges.
The telephone poll of 1,037 Iranians was conducted July 11-17, 2014, by the University of Tehran's Center for Public Opinion Research working in conjunction with the Center for International and Security Studies at Maryland. The margin of error was +/- 3%.
"While the Iranian public is ready to accept taking some confidence building steps, there are obviously some clear limits. President Rouhani is likely to face a political backlash if he goes farther than the public is ready to support," says Ebrahim Mohseni, a Senior Analyst at the University of Tehran's Center for Public Opinion Research, who played a leading role in developing the poll.
Three out of four respondents say that they are concerned that even if "Iran would fully accept and implement U.S. demands," the United States would continue current nuclear-related sanctions "for some other reasons." Such concerns may be enhanced by proposed legislation in the U.S. Congress that says that in the event of a nuclear deal, sanctions could be maintained in response to what Congress describes as Iran's support for terrorist groups or domestic human rights violations.
These doubts appear to be constraining support for accepting certain positions in the negotiations. Those who believe that the United States will follow through and lift sanctions are much more likely to support Iran taking confidence building measures than those who believe the United States will find some other reason to keep them in place.
On several issues in the nuclear negotiations, views are mixed. Nearly half (49%) are open to Iran agreeing to limit the size of its stockpile of enriched uranium as a confidence building measure for an agreed period of time, but almost as many (44%) are opposed. Views are evenly divided on whether Iran should agree to freeze the number of its centrifuges for the duration of the agreement—45% are open to it, while the same number are not. Forty-two percent are open to Iran agreeing not to improve the quality of its centrifuges for the duration of the agreement, while a larger number (47%) say that is unacceptable.
Public support is highest for measures that fit the principles of the 1970 Nuclear Nonproliferation Treaty (NPT). "The Iranian public would likely accept a deal based on equitable nonproliferation principles, but opposes restrictions that permanently go beyond the legal rules applied to other similar states," said Nancy Gallagher, Research Director at the Center for International and Security Studies at Maryland at the University of Maryland's School of Public Policy.
The Iranian public has an overwhelming consensus in support of Iran's nuclear program. A near-unanimous majority (94%) said that having a nuclear energy program is necessary. Support for the nuclear program is strong even though 85% perceive the sanctions as hurting the Iranian economy, and the same number say that they expect the sanctions to worsen.
Presented with "the idea of having a nuclear weapons free zone in the Middle East that would include both Islamic countries and Israel," an overwhelming majority (85%) favored it, with 65% favoring it "very much." Similarly, 74% said they favored "the goal of eventually eliminating all nuclear weapons, which is stated in the NPT"; 21% were opposed.
View the complete report: http://cissm.umd.edu/papers/display.php?id=667
View the complete survey questionnaire: http://cissm.umd.edu/papers/display.php?id=668