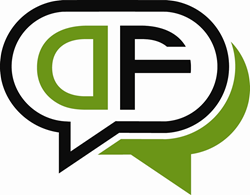 Seeing the joy and happiness of a child when their life-long wish has been granted, is inspiring and encourages me to continue my commitment to bring awareness to Make-a-Wish Mid-South
Memphis TN (PRWEB) September 18, 2014
Data Facts Inc.-a nationwide provider of mortgage lending and background screening solutions-is sponsoring a live auction to benefit Make-a-Wish Mid-South at the Germantown Chamber's Taste of the Town event, on Sunday, September 21st held at the Hilton Memphis.
The fun-filled event will include delicious samplings from over 30 different restaurants, caterers and beverage distributors from Germantown and the greater Memphis area. Data Facts, Inc. is sponsoring the live auction, where all proceeds will benefit the Make-a-Wish, Mid-South Chapter.
Data Facts, Inc. a leader in charitable contributions, has granted 2 children's wishes this year. "Seeing the joy and happiness of a child when their life-long wish has been granted, is inspiring and encourages me to continue my commitment to bring awareness to Make-a-Wish Mid-South" says, Daphne Large, CEO of Data Facts, Inc.
Daphne Large, also serves on the Board of Trustees for Make-a-Wish, Mid-South, and is dedicated to encouraging others to participate in charitable contributions. In 2012, Large developed the "Data Facts Gives Back" program-a charitable contribution program where a percentage of their customers' billing dollars is matched by Data Facts, Inc. and provided to both local and national charities.
The success of this program has also brought awareness to the Data Facts, Inc.'s staff, where volunteerism plays a vital role in their community engagement. "Our aim is to be a positive and productive member of their community by not only, contributing and dedicating financial resources, but also through hands-on volunteerism" says, Daphne Large. This is just one way Data Facts has brought a positive and lasting change to not only the communities they serve, but also to their diverse staff.
About Data Facts, Inc.
Since 1989, Data Facts, Inc. has provided our clients with information they trust and rely on to make sound lending and hiring decisions. We specialize in data information for mortgage lending solutions, background screening for employment, and tenant screening for residential firms. We have successfully grown into a local company with a national presence. With several U.S. offices and at 25 years strong, there is an understanding of financial stability and proven management expertise that are prerequisites to serving clients.
We provide our clients with both cutting edge, top of the line technology, and personalized support and service. Together, these are the building blocks of our client relationships.
We are NAPBS accredited, SOC 1 and 2 certified, and are members of the NCRA. We invite you to experience the Data Facts Difference.