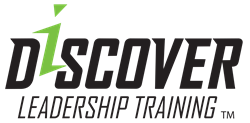 Why are we more concerned about doing things right and what others think about us than doing the right thing? Even when we know what the right thing is
houston, tx (PRWEB) September 18, 2014
Discover Leadership Training are the unparalleled experts in the field of personal and corporate transformation through their comprehensive leadership programs. As the President of Discover Leadership Training, Mike Jones has devoted his life to helping people in the realm of outcome-focused and benefit-driven choices. Mike Jones is excited to use this experience for a new webinar that examines men and women you yearn to have a closer connection.
The webinar titled, "The Fine China," will examine the barriers that are put up in relationships and how to tear them down for good. In speaking about the philosophy behind this new webinar, Mike jones says, "Why are we more concerned about doing things right and what others think about us than doing the right thing? Even when we know what the right thing is."
Discover Leadership Training aims to create long lasting growth and this webinar can offer an introductory look at the much lauded service that Mike Jones and his team bring to the table. "Discover Leadership Training is a company about creating a better version of yourself and dedicates its goal to help individuals to live life on purpose. Webinar's are a great way to receive a taste of what we offer." Says Mike Jones.
The webinar can be downloaded online at this link: https://www.anymeeting.com/AccountManager/RegEv.aspx?PIID=EA59D88285473C
About Mike Jones:
Mike Jones realized something early in life: he didn't think like other people. He had radical ideas about positive outcomes and personal growth and becoming one of the 3% who really change things. After completing the Continental Airlines Pilot Development Program Mike became a helicopter pilot for the Houston Police Department. While at the HPD Helicopter Division Mike created a youth program called Soul Patrol (click here for a video). This program taught teens the value of transforming negatives into positives. Soul Patrol was so successful it was featured on NBC Nightly News, Good Morning America and Oprah. The program was also endorsed by Presidents George H. W. Bush and Bill Clinton.
About Discover Leadership Training:
Discover Leadership Training provides transformational experiences and tools that produce a sustainable winning culture. Discover Leadership Training boldly provides the most impactive, sustainable, and challenging leadership development solutions for the world. We enthusiastically inspire each member of the team to create a better version of their self and accept personal responsibility for their team's success.