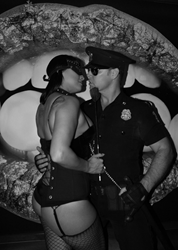 As long as 2015 begins, there will be wild contests, games, and of course, the visit of the special Sexy Attendees
(PRWEB) October 01, 2014
The date is getting closer to live another edition of the International Swingers Month, at Desire Pearl Resort & Spa Riviera Maya and Desire Resort & Spa Riviera Maya; and is a pleasure to announce that the staff is almost ready to receive everybody. This exciting event will take place from January 1st to 31st, 2015 and will bring tons of surprises and whole new Nightlife themes at both Resorts, seasoned with the Desire's well known sensual vibe.
As long as 2015 begins, there will be wild contests, games, and of course, the visit of the special Sexy Attendees, like Dr Ziggy, Sayaka Adachi, Sara Hauchings, Miss Lola and Jess O'Reilly, better known as Dr. Jess; a worldwide known Sexologist & Relationship Expert, author of the best-selling book "Hot Sex Tips, Tricks and Licks", a TV host of Playboy TV, and renowned sex speaker who will be with the ISM audience in many sexy workshops designed for frisky couples this January 7th
This is just a little taste of everything is being planned for this beginning of 2015; plus attractive and exclusive promotions specifically designed for this unique event. The atmosphere, the amenities, the stunning beach and all the forbidden fantasies reunited next January. The ISM will be taking place only here, at Desire.