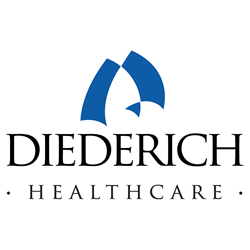 A professional liability insurance carrier has recently announced available discounts of up to 40%
Carbondale, IL (PRWEB) September 19, 2014
An admitted and A.M. Best "A" (Excellent) rated professional liability insurance carrier has recently announced available discounts of up to 40% for qualified physicians. This will allow eligible physicians the opportunity to significantly reduce their insurance premiums while maintaining superior coverage. With over $10 billion in assets, the company remains committed to their core business of protecting physicians' professional reputations. This enhanced program is available to physicians in the following states:

Florida
South Carolina
Maryland
Pennsylvania
Illinois
Michigan
Ohio
California
Coverage includes:
Prior acts for qualifying physicians, eliminating the need to purchase expensive "tail" coverage.
Administrative defense coverage up to $50,000 per event/$100,000 annual aggregate covering your defense of disciplinary actions brought by your state board.
Cyber liability coverage up to $50,000 per event /$50,000 annual aggregate for no additional charge. It covers claims related to network security and privacy, including regulatory fines and penalties; patient notification and credit monitoring costs; and data recovery costs; plus claims related to multimedia, cyber extortion, and cyber terrorism.
Excess coverage for administrative defense and cyber liability are available.
Locum tenens coverage for up to 45 days per year.
Free extended reporting coverage ("tail") for physicians: (1) retiring from medical practice who have been policyholders for 5 consecutive years; and (2) age 55 or above.
Coverage for employed staff and midlevel providers.
Per Diem reimbursement for attendance at trials and depositions.
Diederich Healthcare, a division of Diederich Insurance Agency, LLC, is a leading provider of professional liability insurance and assures healthcare clients market access and effective consultation. Through Diederich's multiple sales and service centers, the company strives to provide unparalleled client services. As a leader in the industry for over 40 years, our goal is to deliver cost-effective quality insurance to our physician clients.
For a cost-free quote on your medical professional liability insurance, complete the quote form on the Diederich Healthcare website. For more information, contact one of Diederich Healthcare's licensed insurance professionals at 800-457-7790.