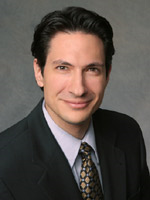 Atlanta, GA (PRWEB) October 08, 2014
Premier Image Cosmetic and Laser Surgery has proudly unveiled a dazzling new website. Dr. Louis DeJoseph, well known for bringing cutting-edge technology to his patients, has revamped the page in order to meet evolving consumer needs.
Created with the mobile device in mind, the Dr. DeJoseph's responsive webpage makes reading on a tablet, smart phone, laptop, or PC simple. The text is clear, Before/After photos sharp, and scrolling through information is consistently smooth.
Patient education is the driving force behind the new website of Atlanta's leading aesthetic practice. Although plastic surgery is appropriate for many people, the decision should always include a full understanding of the procedure. "(There) is a process in learning about procedures . . . I strive to provide the information necessary in a comfortable and relaxed environment," Dr. DeJoseph expands on his group's patient-centered theory.
As one of Georgia's first plastic surgery practices, Premier Image Cosmetic and Laser Surgery offers patients a variety of restorative procedures for the face, neck, and body. The group has a longstanding reputation for providing the safest and most effective surgical procedures, such as the Facelift, Liposuction, and Breast Augmentation. They also bring patients the latest in rejuvenating, noninvasive techniques.
Dr. DeJoseph joined forces with Premier Image Cosmetic and Laser Surgery in 2002. He brings more than 14 years experience in facial plastic and reconstructive surgery to every patient. Dr. DeJoseph is a frequent lecturer and contributing writer for multiple medical texts. A triple Board Certified surgeon, Dr. DeJoseph holds an academic appointment as clinical instructor at Emory University Hospital.
Premier Image Cosmetic and Laser Surgery welcomes comments and questions regarding their new website. Those who would like to make a consultation appointment with Dr. DeJoseph should contact the Atlanta office at 770.457.6303. Patients are welcome to make an appointment with the nearby Roswell location, as well.
Contact:
Premier Image Cosmetic and Laser Surgery
4553 N. Shallowford Road
Suite 20B
Atlanta, Georgia 30338
770.457.6303
http://www.picosmeticsurgery.com