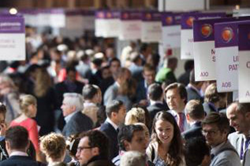 Singapore, Singapore (PRWEB) September 25, 2014
Agarwood prices have increased consistently since official records began in 1880, and at an average annual rate of 15% per annum since 1999. The growing demand consistently threatens to outstrip the available supply, and the market opportunities are being enhanced further as commercial users and private buyers increasingly shun illegally logged Agarwood, making a conscious choice to source trees grown on sustainable plantations - such as those owned and operated by Asia Plantation Capital.
Demand for Agarwood from Asia Plantation Capital is not restricted to external buyers. Asia Plantation Capital is one of the few vertically integrated plantation companies processing Agarwood into the rare Oud oil, along with wood chips, beads, incense and a myriad of other products all derived organically from the trees. The value added chain is continued with a range of bespoke fragrances produced by its sister company Fragrance Du Bois.
This innovative business pattern has given rise to the corporate message 'From Soil, to Oil, to You'.
Oud has now grown rapidly into a commodity that is in high global demand for use in fine fragrances, luxury goods, and medicinal products, in addition to its traditional markets across Asia and the Middle East, where its daily role as an element in cultural and religious rites has made it part of the fabric of society.
Asia Plantation Capitals's drive for added value and premium end products is a specific business strategy for all their sustainable timber and agroforestry crops. Bamboo - probably one of the world's most sustainable species - is not only being used in traditional flooring and engineered construction board applications, but is also now featuring in the creation of a new executive and international traveller luggage range, scheduled for launch in the last quarter of 2014. This is in addition to the growing use in the manufacture of high quality racing and road bikes, due to its strength, weight and flexibility - all being manufactured by Asia Plantation Capital and its subsidiaries.
By building additional demand for their sustainable timber and agroforestry crops, as well as the products derived therefrom, and by holding land title for the plantation areas used, Asia Plantation Capital offers a robust business option for discerning investors looking to create, add to, and preserve their wealth over the coming years and for future generations.
With the latest annual turnover figures of US$53.5 million, and US$600 million representing the combined value of plantations owned and assets under management, Asia Plantation Capital is attending Patrimonia to offer the international professional investment community the opportunity to explore medium and long-term investment options in sustainable plantation projects.