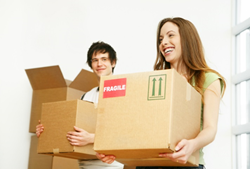 Stop & Stor will provide both a moving truck and driver to pickup all of your storage items – free for the first two hours.
New York, NY (PRWEB) September 18, 2014
Stop & Stor will provide both a moving truck and driver.
Whether it is during the transition to a new location in the NYC area, or simply de-cluttering by relocating large furniture and items into a storage unit, Stop & Stor has the experience to help transport these items to the right place with one of its moving trucks.
Experience to Help Move Storage Items - Moving furniture items, large or small, will often require great physical effort, and most moving jobs will require more than one person to carry things in and out of a house or NYC apartment building (especially apartments with limited-to-no elevator service available). Having a Stop & Stor professional available to help transport these loaded items once it is loaded into one of its vehicles will help go a long way.
About Stop & Stor:
More than two decades ago, two families (the Henick and Simon families) in the real estate business sensed a need in our community. Twenty-five years later their business acumen and commitment to providing a necessary and affordable self -storage service has enabled them to grow a business with over 70 employees, 15 locations, and all anchored on Staten Island through its corporate offices located in Willowbrook. Although Stop & Stor's roots are in Staten Island, it has branched out and now has facilities in all of New York City's boroughs with the exception of Manhattan.