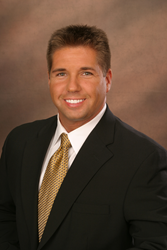 This is a great example of how we can help our patients make good consumer choices and avoid products that can cause harm to the teeth and surrounding tissue.
Charlotte, NC (PRWEB) September 18, 2014
In a recent news story published by ABC on September 15th, Trish Walraven, a dental hygienist, describes her discovery of small, blue plastic beads in the gum line of some of her patients' teeth. After asking other dental hygienists to confirm that they were finding the same thing she finally figured out that it was a plastic called polyethylene. Polyethylene is found in garbage containers, grocery bags, bullet proof vests, knee replacements, and some toothpaste. In certain Crest toothpastes there are plastic microbeads that are, in the end, just for decorative purposes.
Patrick Broome, DMD from the Charlotte Center for Cosmetic Dentistry has also detected these plastic beads in areas of inflammation in several of his patients and suggested they switch toothpaste.
"It's important that patients see their dentist at least every 6 months for a routine dental checkup. If they feel like they are having any problems between those visits they should call and get in for an exam. Dental problems can happen without you knowing, but with great communication with your dentist and a strong preventative care program we can help our patients whenever problems arise. The issue with plastic microbeads is just one example where patients let us know they had a problem with irritation or localized gum swelling and we were able to detect the blue microbeads and trace them back to the toothpaste they were using. A simple switch to a different toothpaste yielded immediate positive results," explained Dr. Broome.
If these plastic micro-beads are left in the gum line, they can cause irritation. When a foreign object is left in the pocket around the tooth, it attracts bacteria, which can lead to gingivitis which can then become periodontal disease. There are small channels around each tooth and if tiny bits of plastic are being scrubbed against your gums, the small plastic pieces can get trapped without you even knowing.
"Gingivitis can cause gums to be inflamed and to bleed when brushing. Gingivitis that is left untreated leads to periodontal disease which can cause tooth loss. Periodontal disease also creates toxins that have been known to affect other parts of the body as well. It affects your overall health," added Dr. Broome.
Walraven created a blog to get the word out about her findings. P&G, the company who makes Crest toothpaste, responded to the request to remove the plastic microbeads from their toothpaste. They said that although the microbeads are approved by the FDA and most people don't have problems with it, there is a growing concern and so they are going to take the microbeads out. Most of the microbeads will be gone from their products in the next six months, but the entire removal won't be completed until March 2016.
"We always recommend that our patients brush and floss at least two times a day to maintain a healthy smile. It's important to discuss the dental products you use with your dentist and stay current with issues such as toothpaste containing microbeads. This is a great example of how we can help our patients make good consumer choices and avoid products that can cause harm to the teeth and surrounding tissue," commented Dr. Broome.
Dr. Patrick J. Broome, DMD, is founder of Charlotte Center for Cosmetic Dentistry in Charlotte, North Carolina. Dr. Broome has extensive postgraduate education and experience in cosmetic and aesthetic dentistry and specializes in dental implants, teeth whitening, porcelain veneers, inlays/onlays, dental crowns, dental bridges, Invisalign®, and total smile makeovers in Charlotte. Dr. Broome offers laser dentistry and sedation dentistry at no additional charge to his patients. He also serves as a clinical instructor for the Southeast Regional Training Center for the Biolase WaterlaseMD laser system, the most advanced laser dentistry system currently available to dentists. Learn more at http://destinationsmile.com/.