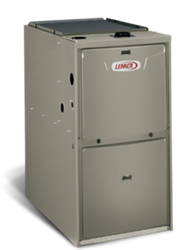 North Prairie, WI (PRWEB) September 19, 2014
North Prairie, WI Winter is fast approaching and heat will soon be turned on in homes across the state. Kettle Moraine Heating & Air Conditioning is a certified heating and cooling company based out of North Prairie, and their mission every year is to make sure everyone in the area keeps warm throughout the winter. This year they are holding a contest to make sure that even those with old furnaces are able to stay warm.
Kettle Moraine Heating & Air Conditioning is holding an Oldest Furnace Contest for residents in Milwaukee and Waukesha counties. They will award the winner of the oldest functioning furnace with a new, Lennox ML 193 gas forced air furnace, valued at $2500.
Anyone in possession of an ancient furnace that is still functional is welcome to enter the contest, which runs from September 13th – September 30th. The winners will be chosen the week of October 5th. The Grand Prize is the new, efficient furnace, but several runner ups will also be acknowledged. Two first place prizes of $500 gift certificates toward a new furnace will be given out, along with two second place prizes of Peace of Mind Maintenance Agreement Packages, and two third place prizes of free filters for one year.
For more information and detailed instructions regarding the contest, visit the Oldest Furnace Contest page.
About Kettle Moraine Heating & Air Conditioning
Kettle Moraine Heating & Air Conditioning is a Southeastern Wisconsin furnace business and air conditioning supplier. They are family owned and currently employ their third generation of family members. Many technicians are NATE-certified and the company has been labeled a Premier Dealer. Kettle Moraine Heating & Air Conditioning values both quality products and exceptional customer relationships.