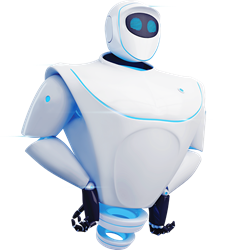 We are seeing more incidents of targeted hacking or people exploiting security flaws
Sunnyvale, CA (PRWEB) September 18, 2014
MacKeeper announces a way to protect sensitive data on a user's computer so that it can not be accessed by hackers. Each year, more photos and personal information gets leaked online from celebrities and average computer users alike. Having someone steal personal data is not only a violation of privacy, but it can be embarrassing when this information is made public. In August it was announced that the largest targeted hacking of celebrity accounts was discovered when hundreds of personal photos appeared online. The hacked accounts included Oscar-winning actors, famous models and singers. With MacKeeper's announcement, now even non-technical computer users have the option to use the software to protect their private files from hackers or other online threats.
MacKeeper is a software utility with advanced security and customer support features. The security features in MacKeeper include a data protection application that uses AES-256 Advanced Encryption Standard. This is the same encryption algorithm for securing sensitive but unclassified material by U.S. Government agencies. MacKeeper now makes that same technology available to any Mac user.
"With MacKeeper's encryption the data is safely secured on your machine, the files are safe and hidden from the bad guys. We are seeing more incidents of targeted hacking or people exploiting security flaws." Says MacKeeper CEO Alexander Kernishniuk
The private celebrity images were stolen from cloud storage accounts that were targeted by hackers. Experts believe that cloud storage has both possessive and negative security aspects because users are trading ease of use for security many believe the number of data theft cases will only increase. MacKeeper offers computer users the ability to secure their files and data on their local machine or a backup external drive.
For more information about MacKeeper please visit MacKeeper.com