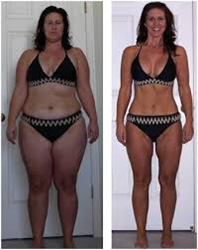 Diet Doc designs no carb diet plans that combine the smart nutritional concepts behind the Paleo diet, gluten free diets and the Atkins Diet.
Houston, TX (PRWEB) September 18, 2014
Finding the perfect no carb diet can be challenging, leaving many dieters feeling that their weight loss struggle will never end. But, because Diet Doc's staff is specially trained in the science of fast weight loss, patients can expect to see fast weight loss results without negative side effects. In fact, a recent in-house survey of over 20,000 actual patients revealed that clients lost an average of 20 pounds during the first month without between meal hunger, food cravings or loss of energy. http://www.dietdoc.com/weight-loss/fast-weight-loss
Diet Doc's weight loss doctors are not bariatric surgeons or general practitioners who offer weight loss as a sideline in their general practice. Each doctor is specially trained in the science of fast weight loss. An initial online consultation helps them to identify the real reason for weight gain and to uncover internal imbalances, cellular toxicity or other underlying metabolic changes that may be causing weight gain or hindering fast weight loss. During the initial consult, the doctor will also advise patients on successful fat burning supplements that will allow them to see results more quickly. In addition, many of Diet Doc's natural weight control supplements act as powerful appetite suppressants giving patients the ability to reevaluate their unhealthy eating habits and begin choosing foods that are low in fat, carbohydrates and calories.
Next, Diet Doc's certified nutritionists will design no carb diet plans that are unique to each patient's food preferences, age, gender, medical conditions and lifestyle that combine the smart nutritional food concepts behind such diet plans as the Paleo diet, gluten free diets, protein diets, the Atkins diet and the Mayo clinic diet into a new approach combined with hormone treatments, weight loss supplements and appetite suppressants to generate natural, safe and fast weight loss. By getting back to basics and freeing the liver and body from chemicals, processed food, excess sugar and carbohydrates, and adding these exclusive prescription hormone treatments and supplements, the body will easily release weight at a rapid pace.
No carb diet plans are designed for those who are struggling to lose that final 10 pounds to those who must lose 100 pounds or more, and priced to accommodate almost any budget; Diet Doc makes the opportunity to improve their health and restore their figure, possible for almost everyone.
Call today to schedule a free and confidential consultation.
About the Company:
Diet Doc Weight Loss is the nation's leader in medical, weight loss offering a full line of prescription medication, doctor, nurse and nutritional coaching support. For over a decade, Diet Doc has produced a sophisticated, doctor designed weight loss program that addresses each individual specific health need to promote fast, safe and long term weight loss.
Diet Doc Contact Information:
Providing care across the USA
Headquarters:
San Diego, CA
(888) 934-4451
Info(at)DietDoc(dot)info
http://www.dietdoc.com
Twitter: https://twitter.com/DietDocMedical
Facebook: DietDocMedicalWeightLoss