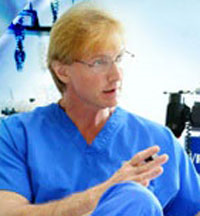 All foods are not created equal. In fact, some foods should not be labeled food but rather consumable product or edible, but void of nourishment.
(PRWEB) September 19, 2014
Don Colbert, M.D. has been board certified in Family Practice for over 25 years and practices Anti aging and Integrative medicine. He is a New York Times Bestselling author of books such as The Bible Cure Series, What Would Jesus Eat, Deadly Emotions, What You Don't Know May be Killing You, and many more with over 10 million books sold. He is the Medical Director of the Divine Health Wellness Center in Orlando, Florida where he has treated over 50,000 patients. He is also a internationally known expert and prolific speaker on Integrative Medicine.
Dr Colbert's line of health supplements is called Divine Health. When speaking about his Divine Health products, Dr Colbert said, "Living foods were created for our consumption. They exist in a raw or close-to-raw state. Living foods include fruits, vegetables, grains, seeds, and nuts. They are beautifully packaged in divinely created wrappers called skins and peels. Living food looks robust, healthy, and alive. No chemicals have been added. It has not been bleached or chemically altered. Living foods are plucked, harvested, and squeezed, not processed, packaged, and put on a shelf. Living foods are recognizable as food.
"To help us to consume living foods, I have written several books, and created a line of supplements specifically intended to help you to reach your nutritional potential. An integral part of abundant health is proper nutrition. Divine Health Nutritional Products are formulated to meet the public's demand for high quality vitamin, mineral, and herbal supplements. I have taken extraordinary steps to research and provide supplements that are among the most effective in the world."
Now, Dr Colbert's Divine Health products are available at Health Food Emporium. Gail Bowman, owner of Health Food Emporium said, "We are thrilled to have Dr Colbert's products in our store! We believe that Divine Health Supplements are among the top health products available, and I think our customers will be thrilled with the quality and integrity behind these supplements."
Health Food Emporium is an on line health food store that has specialized in whole food supplements since 2003.