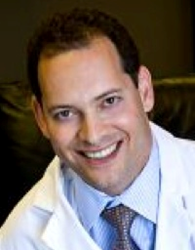 Dr. Appleton consistently remains at the forefront of his field, investigating the newest, ground-breaking treatments as they become available.– Dr. Jeffrey Huttman, Evolutions CEO
Ft. Lauderdale, FL (PRWEB) September 24, 2014
Evolutions Treatment Center is proud to announce the appointment of Darryl Appleton, MD, an internationally recognized expert on sleep disorders, major depression, and mood disorders, as its Medical Director.
Evolutions is a drug and alcohol addiction treatment center known for its fusion of evidence-based therapeutic approaches with some of the very latest thinking and technologies that have proven to assist in the treatment of addiction.
An example of the center's innovative approach to addiction treatment is the emphasis it places on the quality of sleep its patients enjoy. Sleep disturbances are not only known contributors to addiction but also the by product of the disease. Hyposomnia, a sleep disorder in which there is difficulty falling asleep, shorter periods of proper sleep, or a near complete lack of sleep, can dramatically impede an patient's ability to recover in a durable, lasting way by negatively affecting his or her ability to concentrate and absorb the content presented in the therapeutic setting. (Think falling asleep in class.) What's more, sleep disorders or difficulties can also be directly related to mental health conditions such as anxiety or trauma that may co-occur with the addiction.
"We know from experience that a fully rested Client is better able to focus on the rigorous work to be done in treatment. We consider ourselves very fortunate to have Dr. Appleton, a sleep disorder luminary, join our staff as Medical Director and take ownership of our treatment protocol, " said Dr. Jeffrey Huttman, Evolutions' CEO and Licensed Clinical Psychologist.
Dr. Darryl Appleton is an internationally recognized expert for his research, evaluation and treatment of sleep disorders, major depression, and mood disorders. He has conducted extensive research on the correlation between chronic pain and sleep disorders as well as the effects of anti-depressants on sleep quality. With over 15 years of broad clinical experience assessing and treating thousands of patients with sleep disorders, mood disorders, and addiction and co-occurring disorders, Dr. Appleton has helped thousands of patients find relief.
Dr. Appleton is also considered to be one of the most experienced rTMS (repetitive Transcranial Magnetic Stimulation) practitioners in the U.S. and has become an authority on medical therapies designed to target and treat co-occurring mental health disorders.
"Dr. Appleton is consistently at the forefront of his field, investigating the newest, ground-breaking treatments as they become available. As Medical Director at Evolutions Treatment Center, he will incorporate both established therapies and cutting-edge technologies, including rTMS, into our program, " add Dr. Huttman.
Dr. Appleton is triple-board certified by the American Board of Psychiatry & Neurology (ABPN), the American Board of Independent Medical Examiners (CIME) and the American Board of Sleep Medicine (ABSM.) He is also a fellow at the American Academy of Sleep Medicine (FAASM) and the Royal College of Physicians and Surgeons of Canada (FRCPS(C)). Dr. Appleton completed his medical internship and residency in Psychiatry at the University of Miami and Jackson Memorial Hospital as well as a Fellowship in Sleep Medicine at the University of Toronto. A frequent contributor to leading medical journals, Dr. Appleton is often called upon as an expert for radio and TV, consumer publications and internet forums.
About Evolutions Treatment Center:
Evolutions Treatment Center offers multiple levels of care. Its primary addiction treatment program revolves around a 30-day inpatient stay at the Ft. Lauderdale facility. The center offers extended care options, intensive outpatient aftercare treatment and rTMS to Clients who may benefit from additional treatment. Daily program activities consist of a combination of therapeutic approaches that include one-on-one counseling as well as group therapy, where participants are free to share issues, challenges and advice in a safe, supportive environment.
###