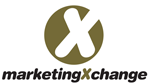 "We're proud that our websites perform in searches," said owner, Ryan Parshall, "because that means more online leads for our customers, and in this case, us too."
(PRWEB) September 18, 2014
When Mike Tulli, owner of Blue Springs Siding and Windows, was looking for a marketing company to design his new website, he went straight to the Internet. After searching online for Kansas City siding and window companies, he saw that two of the top rated websites were designed by MarketingXchange. Knowing he needed a lead-generating website, he hired MarketingXchange to build his site and to manage his online marketing.
MarketingXchange, created a responsive design website for Blue Springs Siding and Windows. A responsive design website automatically adjusts to the size of the device (laptop, tablet, or smartphone) to deliver the information in the most ideal format. They designed the site with SEO built in from the beginning so it could be found by potential customers in searches. They also customized Blue Springs' Facebook and Google+ pages to make them more search engine friendly and to create a cohesive brand across all online channels. Now, MarketingXchange handles their social media management, PPC, and other online services.
MarketingXchange is a digital marketing agency in Kansas City who specializes in websites for lead generation. They offer both online and offline marketing services including website design, SEO, PPC, social media management, radio, TV, direct mail, video and more. For more information about siding and window websites visit MarketingXchange.com.