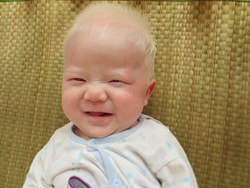 "It is our hope that this new website will help take some of the fear and uncertainty out of the words 'special needs' and help encourage more people to consider adopting a child who is waiting."
Oklahoma City, OK (PRWEB) September 19, 2014
The number of children internationally adopted to the U.S. has dropped over 50% in the last decade. Many orphanages overseas, which used to be filled with healthy babies, are now primarily home to children born with medical needs. For many potential adoptive parents, the thought of adopting a child with special needs can often seem overwhelming. Love Without Boundaries, an international charity serving orphaned children overseas, has recently launched a new website, AdoptSpecialNeeds, to help educate parents about the most common medical needs seen in children waiting for families.
Amy Eldridge, CEO of Love Without Boundaries, has seen firsthand the changing population of orphaned children in China who are in need of permanent homes. "When I first began doing humanitarian aid work, almost every baby I would pick up was a healthy little girl, most likely abandoned due to China's One Child Policy. Due to a rise in birth defects there in the last decade, now just as many boys as girls live in Chinese orphanages, and up to 98% of those children have medical needs."
Ms. Eldridge knows personally how daunting the thought of adopting a child with specials might seem, as during her first adoption all of her paperwork clearly stated the family wished for a healthy baby. However, once she began working in Chinese orphanages and meeting the children in person, she quickly realized that all of the kids she met were so deserving of a home. In 2006 she adopted a little boy who was born missing much of his right arm. She states, "I think many people hear the term 'special needs' and immediately picture a child who will be chronically ill or never live independently, but the reality is that there are thousands of children around the world born with medical needs who would bless anyone's life. It is our hope that this new website will help take some of the fear and uncertainty out of the words 'special needs' and help encourage more people to consider adopting a child who is waiting."
You can learn more about Special Needs Adoption at http://www.adoptspecialneeds.org.