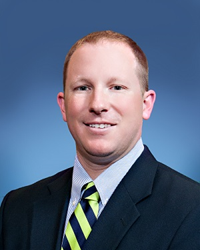 Florence, KY (PRWEB) September 17, 2014
Dr. Ryan P. Estes of Perio-Implant Care is recognizing Self-Improvement Month this September by offering patients throughout Florence, KY the opportunity to benefit from implant dentistry. Dental implants are a well-tried method of tooth replacement which can complete a patient's smile in a permanent way that can last decades, and offers far less complications than other traditional methods like bridges and dentures.
Implants also offer real benefits to those who receive them. Bone loss is a common side effect of periodontal disease, which is often the cause of lost teeth. When bone loss in the jaw gets severe, it can affect the shape of the face. It can also lead to more lost teeth, tooth migration and toothaches. Dental implants reduce or stop this bone loss before it causes severe problems. By mimicking the root of a real tooth, the implant can stimulate the bone enough to keep loss at a minimum. Other tooth replacement options like dentures simply sit on the gums and offer the jaw bone no stimulation. They can also slip out of place or make clicking noises while people speak, both of which can be incredibly embarrassing. Bridges can cause surrounding teeth to be more susceptible to decay and damage. Florence, KY patients can avoid all of these issues through the use of implant dentistry.
Implants work through osseointegration, where the jaw bone fuses to the implant, making it strong and able to withstand the pressures that a real tooth would endure. To create a complete implant, a titanium implant is placed within the jaw bone and then an abutment is attached. Finally, a crown is placed on top, mimicking the look, feel and function of a regular tooth.
Patients who would like to improve their smiles and oral health this September are encouraged to contact Dr. Estes to set up a consultation. Using implant dentistry, Dr. Estes has the ability to transform even the most worrisome smiles into smiles his Florence, KY patients can be truly proud of. Those who would like more information about tooth replacement options can visit his website or contact his office to schedule an appointment.
About the Doctor
Perio-Implant Care is a periodontal practice providing personalized dental care for patients in Florence, KY. Dr. Ryan Estes received his undergraduate degree from Transylvania University in Lexington, Kentucky, before earning his Doctorate of Dental Medicine at the University of Kentucky College of Dentistry. Dr. Estes belongs to the one percent of dental professionals currently providing the LANAP® protocol, the first FDA-cleared laser procedure for gum disease and periodontal treatment. To learn more about the dental services available at Perio-Implant Care please visit http://www.perioimplantcare.com or call (859) 898-0654.