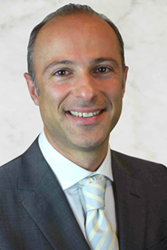 As the climate warms and temperatures get hotter, we can expect to see more patients seeking treatment for kidney stones.
Beverly Hills, CA (PRWEB) September 23, 2014
A 2014 study supported by the National Institute of Diabetes and Digestive and Kidney Diseases has found that rising temperatures and hotter days are leading to more cases of adults and children developing kidney stones. Researchers based their findings on 60,000 patients from 2005 - 2011 across several U.S. cities, including Dallas, Atlanta, Philadelphia, Chicago and Los Angeles. Researchers discovered that patients usually sought treatment for kidney stones within a relatively short span – average peak of three days – after exposure to exceedingly hot temperatures.
"One of the major factors in developing kidney stones is dehydration, so it's not surprising that as the climate warms and temperatures get hotter, we can expect to see more patients seeking treatment for kidney stones in the future," said Dr. Kia Michel, MD, a Los Angeles urologist with Comprehensive Urology.
Researchers involved with the study also suggested that the overall number of hot days in each city – as opposed to mean annual temperature – were the determining factor in the elevated number of kidney stone cases. For example, while the cities of Los Angeles and Atlanta share the same mean annual temperature – 63 F, or 17 C – Atlanta has a markedly higher number of hot days than Los Angeles. Kidney stone cases are twice as prevalent in Atlanta as in Los Angeles.
Kidney stones are made up of mineral and acid salt deposits in the kidney and can affect any part of the urinary tract, including the bladder. There are several factors that can cause the formation of kidney stones, but one of the most common causes of kidney stones is when minerals present in the urine become crystallized and stick together. Often, kidney stones will pass on their own, but some cases require surgery for safe removal.
As many as half a million people seek emergency treatment for kidney stones every year, and while they remain most prevalent in adults, the number of children developing kidney stones has been rising dramatically over the past 30 years. Researchers noted that global temperatures from 2000 - 2009 were the highest on record, and they expect the trend of increased cases of kidney stones to continue.
"It's important for everyone, especially parents of young children, to take precautions in warmer weather. Staying adequately hydrated and trying to maintain a healthy, balanced diet can help avoid kidney stones," added Dr. Michel.
Dr. Michel graduated from Whitman College where he was a Presidential Scholar for four years before attending the University of Washington School of Medicine, where he graduated with Honors and was recognized by the National Medical Honor Society (AOA). Dr. Michel then completed a prestigious six-year residency program in Urologic Surgery at UCLA, where he was recognized as a Pfizer scholar in Urology. After residency, Dr. Michel completed a fellowship in Urological Oncology and advanced surgical techniques also at UCLA. During his fellowship, Dr. Michel's efforts were recognized by the American Cancer Society, the National Cancer Institute and the American Foundation for Urologic Disease.
Comprehensive Urology is a renowned urological practice in Los Angeles that provides state of the art urological care in a personalized and compassionate environment. The physicians at Comprehensive Urology are board-certified urologists with specialty training in a number of different aspects of urology and provide tailored care for their patients with outstanding results. Call them today at (310) 278-8330 or visit their website: http://www.comprehensive-urology.com/.