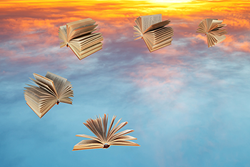 (PRWEB) September 18, 2014
Students, educators, life-long learners: Carnegie Council provides activities and resources that are stimulating, useful, and fun. For links to all these, go to http://www.carnegiecouncil.org/news/announcements/0354
Activities
Global Ethics Day, October 16
Join the Carnegie Council teach-in! Carnegie Council is inaugurating a worldwide Global Ethics Day on October 16 at City College of New York (CCNY). The Council calls on academic institutions around the world to use this day to hold their own events, lectures, or other educational activity to explore a "global ethic."
Contests
International Student Photo Contest
This year's theme is "Fairness and Its Opposite." Open to all students over the age 13. Deadline: October 31, 2014.
International Student/Teacher Essay Contest
"What would you like to see happen during this century to make the world a better place?" Open to all students high school through graduate school. Deadline: January 5, 2015.
Trans-Pacific Contest
Essay or video topic: What is the future of U.S.-Asia relations or of the United States and one of the Asian countries listed? Each entry must be a collaboration between a student who is a citizen of the United States and a student from one of the listed East Asian countries. Open to undergraduate and postgraduate students. Deadline: April 30, 2015.
Join Carnegie Council's Global Network
Connect with students, scholars, and professionals on http://www.globalethicsnetwork.org, a free social network for people interested in international affairs. Post an essay, read and comment on global projects, and make new contacts around the world.
Resources
Fall Issue of the Council's Journal, "Ethics & International Affairs"
This issue features Mark Osiel on identifying the perpetrators and victims of atrocity crimes; a centennial roundtable on climate change, with Stephen M. Gardiner, Scott Russell Sanders, Paul Wapner, Clive Hamilton, Clare Palmer, Daniel Mittler, and Thomas E. Lovejoy; Christian Enemark on drones; Sir Richard Jolly on global governance; and book reviews. Most of this issue is free online for a limited time.
Ethics on Film
Nothing brings concepts and events to life more vividly than a good movie. Here's a list of films that deal with ethical issues in international affairs and illuminate historical events, policies, and conditions. The films in the "In Depth" section include an overview, ethical issues and discussion questions, and related resources, while the rest are synopses only.
iTunes U Collections
Multimedia collections of the best of Carnegie Council resources. Topics include: democracy and democratization; immigrants, migrants, and refugees; ethics and technology; and genocide prevention and transitional justice.
Course Syllabi
Collection of syllabi from the Council's Global Ethics Fellows around the world. Topics include: human rights; global ethics; climate change as a moral problem; and understanding Islam in politics.
Companion to best-selling textbook, "World Politics, Trend and Transformation"
Carnegie Council presents a companion guide of glossary terms and additional video resources to "World Politics," by Charles W. Kegley, Jr. and Shannon L. Blanton. Used by more than 200 colleges in 20 countries, "World Politics" is one of the most popular and influential textbooks on the market today.
Founded by Andrew Carnegie in 1914, Carnegie Council for Ethics in International Affairs is an educational, nonprofit, nonpartisan organization that produces lectures, publications, and multimedia materials on the ethical challenges of living in a globalized world. For more information, go to http://www.carnegiecouncil.org