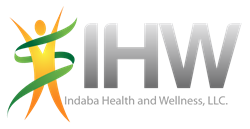 Johannesburg, South Africa (PRWEB) September 18, 2014
Phela Health and Wellness is now the first organization to adopt the HABIT™ Program in South Africa. HABIT™ is a cost-efficient wellness program created by Indaba Health and Wellness, and distributed in South Africa by Bestflex.
Phela is implementing a modified version of the HABIT program, which has been tailored to address issues that are common in South Africa.
IHW HABIT™ focuses on behavior modification and chronic disease prevention. This solution combines assessments, personalized reports, sensor integration technology and messaging to improve population health. By reducing modifiable risk factors such as high blood pressure, tobacco usage, and obesity, participants will improve their health.
Many companies in South Africa are taking action to improve employee wellness. Among them are several companies within the OR Tambo airline network. Many of these companies have constructed internal corporate gyms and have begun to implement various employee wellness programs.
Phela Wellness recognized the importance of employee wellness early on. They opened their flagship fitness centre and spa at the OR Tambo International Airport in Johannesburg, and are now introducing HABIT™ to their employees.
Bestflex provides flexible Business and Educational Solutions and Training. They have recently expanded into the wellness arena and are licensed to sell the HABIT™ program in South Africa.