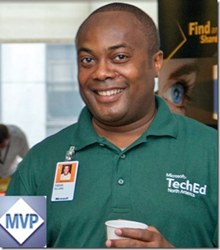 With so many wondering if a Hybrid solution is the right answer (vs. staying on-premise or moving entirely to the cloud) - this is a great course to get the facts about implementing a SharePoint 2013 Hybrid solution!
(PRWEB) September 18, 2014
SharePoint-Videos.com will host an online class on Thursday, Oct. 9, 2014 from 11 am - 3 pm ET on Implementing SharePoint 2013 Hybrid for Search, Business Connectivity Services, OneDrive for Business and Yammer. The class costs $249, and will be taught by Fabian Williams, Microsoft SharePoint MVP, Microsoft Certified Solutions Developer, and Microsoft SharePoint Architect.
This class is jam-packed with real world demonstrations and examples with a focus on SharePoint hybrid and on-premise environments. Attendees will learn how to make the hybrid environment work together with SharePoint services.
Course Overview:

What is Hybrid?
What you need to know before you embark on Hybrid
Configure your On Premises SharePoint
Configuring your Office 365 SharePoint Farm
What Service Applications may be consumed in Hybrid
OneDrive for Business and Hybrid
Yammer for the Enterprise and Hybrid
and much more…
Class attendees also receive the following assets: (1) PowerShell scripts for configuring on-premise and cloud environments, (2) Complete recording of the class (3) Free 30 days access to SharePoint-Videos.com (850+ tutorials on the site)
Click here to register for the class. Seats are limited and often sell out.
About SharePoint-Videos.com (Rehmani Consulting)
SharePoint-Videos.com (SPVideos) focuses on empowering information workers, technical decision makers, administrators and developers in corporate environments with the SharePoint knowledge they need to be successful. SPVideos is the creator of VisualSP SharePoint Help System - in-context support delivered to users through the Help tab in SharePoint ribbon. VisualSP has been helping drive SharePoint adoption in organizations by exposing Help content such as: video tutorials, screenshots and reference documents to the users when they need it. In addition, hundreds of video tutorials are available on the SharePoint-Videos.com site, which empower all SharePoint users to build powerful solutions and use the SharePoint platform effectively. http://www.sharepoint-videos.com