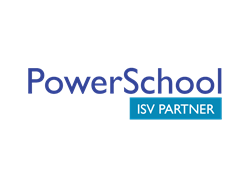 San Francisco (PRWEB) September 18, 2014
For K-12 school and district administrators who use the PowerSchool Student Information System (SIS), a new collaboration with one of the most promising EdTech startups of 2014, LearnSprout, will deliver new insights into student engagement and performance.
Pearson's PowerSchool, the most widely used web-based SIS, supports more than 13 million students globally. PowerSchool enables today's educators to make timely decisions that impact student performance, while creating a collaborative environment for parents, teachers and students to prepare 21st century learners for the future.
With LearnSprout as a member of Pearson's PowerSchool independent software vendor (ISV) partner program, PowerSchool SIS administrators are now able to take advantage of the tool's ability to identify historical trends in attendance and spot chronically absent students. For high school counselors, college-readiness tracking tools make it simple to monitor an entire school's progress toward college entrance requirements at a glance and identify students who need a nudge in the right direction.
"Modern-day student information systems, such as PowerSchool, have evolved to collect and store massive amounts of grade, attendance and discipline information efficiently," said Frank Chien, chief executive officer for LearnSprout. "But few districts have the tools or skills required to take advantage of such large data sets. With LearnSprout, we've made it really easy for non-technical users to get important and timely insights from school data."
The call to support high school counselors was recently amplified by Michelle Obama in her remarks at the annual convention of the American School Counselor Association (ASCA) in Orlando this past July. "While school counselors at private schools have an average caseload of 106 students, and ASCA recommends no more than 250 students per counselor, the national average is one school counselor for every 471 students. And that is outrageous. One in five American high schools doesn't have any school counselors at all –none."
With such overwhelming caseloads, few counselors have the capacity to help all students stay on track for college entrance requirements, but LearnSprout is starting to change this dynamic. Since the launch of its Dashboard just over a year ago, LearnSprout has grown to support nearly 2 million students in 47 states and nine different countries. This rapid growth is thanks in large part to the simple, five-minute setup and the cost. LearnSprout is free.
Oliver Wreford, vice president of product and marketing for Pearson's School Systems group, said, "LearnSprout's unique value proposition has caught the attention of PowerSchool users. The LearnSprout Dashboard makes the data managed in PowerSchool very visible and actionable to our users. We're excited to have LearnSprout on board as a member of our ISV program."
PowerSchool administrators can start using the LearnSprout Dashboard today by visiting http://www.learnsprout.com.
For more information on Pearson's ISV program, visit http://www.pearsonschoolsystems.com/partners/current.
About LearnSprout
LearnSprout's mission is to help all stakeholders in K-12 education use data to understand the past, analyze the present and anticipate the future. Established in 2012, LearnSprout has grown quickly to become one of the leading data analysis solutions for K-12 education, providing robust college-readiness tracking, chronic absenteeism reports and historical trend identification.
Follow LearnSprout:
Website: http://www.learnsprout.com
Twitter: @LearnSprout
Facebook: facebook.com/LearnSprout
Blog: blog.learnsprout.com