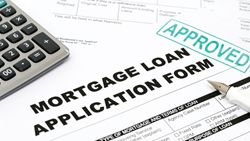 The fact that all mortgage rates rose last week, and that home loan applications rose simultaneously means that demand has genuinely risen
Chicago, IL (PRWEB) September 17, 2014
Peoples Home Equity was very content to see mortgage applications rose abruptly for the week ending on September 12th. The Mortgage Bankers Association (MBA) stated on Wednesday, September 17th that mortgage applications had risen 7.9% over the past week. This rise signifies a quick rebound from the dismal -7.2% decline during the week ending on September 5th.
The MBA stated "on an unadjusted basis, the Index increased 19 percent compared with the previous week. The Refinance Index increased 10 percent from the previous week." Another positive statement from the MBA was "the refinance share of mortgage activity increased to 57 percent of total applications, the highest level since February 2014, from 55 percent the previous week."
Interestingly, 30-year fixed mortgage rates rose to 4.36% from 4.27%, which is "the highest level since June 2014." The fact that all mortgage rates rose last week, and that home loan applications rose simultaneously means that demand has genuinely risen for USA real estate. Jumbo loan rates rose from 4.15% to 4.24% and 30-year FHA rates rose to 4.03% from 3.97%. Lastly, 15-year fixed rates rose to 3.56% from 3.44% and 5/1 ARMs "increased to 3.19 percent from 3.12 percent." On a positive note for home buyers, the cost of points for all home loan types declined.
Peoples Home Equity the possibility of strong home sales in September is back in full order. Thursday mornings "National Home Sales Snapshot" from DQnews.com will be telling of just how strong home sales were last week. Peoples Home Equity encourages anyone thinking to purchase a property to prepare accordingly and at least apply for pre-approval for a mortgage. Anyone may want to buy a home; however, without a mortgage pre-approval sellers will not take prospective buyers seriously. Peoples Home Equity has a very rapid response rate in terms of mortgage approvals once applicants submit their information. One may get started on the Peoples Home Equity's "Home Loan Quick Qualifier" fields today at: PeoplesHomeEquity.com.